4 Ways to Facilitate Capabilities in Tech in ECE
4 Ways to Facilitate Capabilities in Tech in ECE
4 Ways to Facilitate Capabilities in Tech in ECE
In the early childhood education learning environment, there will be times when you will need to help children use computer hardware successfully.
With the right strategies this can be achieved, but what are the computer skills that might arise?
According to Simon and Nemeth (2012), basic hardware skills that you will need to infuse into your early childhood lessons include:
Turning the computer on, starting and stopping programs or activities.
Understanding the safe use of hardware.
Making the connection between moving the mouse and what happens on screen
Understanding the cursor – what it is, its different forms and functions, and how to use it.
Clicking the mouse, highlighting and dragging items
Drawing with mouse or by touching the screen
Keyboarding skills – typing letters, then using punctuation, numbers and capitalisation; function keys such as Delete, Return or Space Bar
Undoing, erasing, going forward and backward from one screen to the next
Understanding icons, how they are used, what they mean
Understanding and using input devices: discs and flash drives.
These are the computer skills which you may need to support in the lesson.
How do you support computer skills?
There are a number of teaching strategies in early childhood education which you will need to take and with whom I encourage my primary teacher readers to do as well.
The first thing which you have to remember is that with all the exposure to digital technologies that children are receiving, some may be more tech-savvy than you think. It is no use trying to teach them something the already know.
Here is what you do:
1. Establish a starting point
Your expertise and knowledge of how to observe children's learning will take you a long way here. Formative assessment can also be used when determining what they already know. Observe how they use digital technologies at your early childhood centre. Then record these capabilities on their Individual Profile Sheet.
It is also important that you talk to their parents or carers to find out how they use digital technologies outside of the learning environment.
This process needs to be repeated throughout the child's time in your care and then reported to the parents and used as information to pass onto their school teachers to ensure continuity and progression in them.
From here, you can then use the data you have observed to effectively plan for further integration of digital technologies.

2. Develop their capabilities in ICT
The next step is to plan and seek to develop all the components in ICT capability.
So what are they?
There are 5 components which together constitute ICT capability. I'll give you clue! ICT capability is more than just the learning of ICT techniques.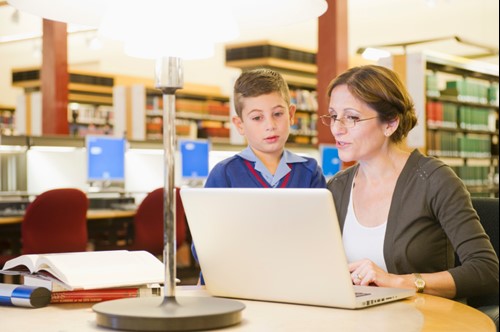 How did you go?
If you want to find more about them then it will best if you enrol our accredited online course.
..........Oh, okay!
Here is a sample of what you learn in our online course.
Research shows that the techniques we choose to use to solve a problem situation is the result of the context in which they are used, the resources available and of course our own strategic knowledge. They are dependent on the structure of the technology and knowledge that the user has of this.
For example, recently, I was demonstrating to my primary students how to insert a picture into MS Word. I did this by talking to them about selecting the object by clicking, and then I referred to handles and dragging when sizing or moving the object.
If you use the same words in another context – or, even better, prompt the student to use the words – the concepts should start to develop.
It is important that students associate the actions involved in a technique with the effect it achieves. Having a name for the technique and/or the effect goes a long way and the name should be learnt not as something extra to learn but as a means of communicating and thinking about the action and its effect.
Examples: "copy-and-paste", "minimise a window", "undo", "find and replace"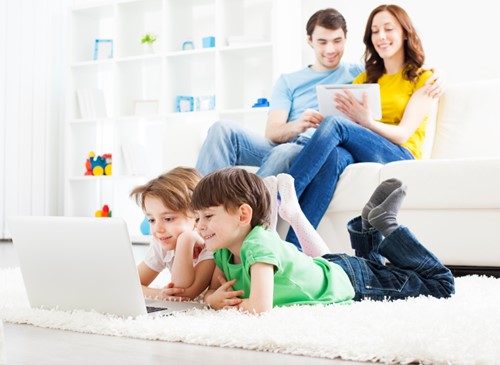 3. Provide the Right Support
We're talking about ensuring that you are using the right affordances and scaffolding. So you have to ask yourself the questions...
What are the right affordances and scaffolding in a technology-rich learning environment?
What does scaffolding involve?
And how can you reduce the learning gap for children?
4. Assess their capabilities
Already I mentioned using formative methods to do this now the same methods can used again. However, this time there is more to it. 
First, you need to know what to assess and why. In our online course I discuss key strategies that help you effectively and efficiently this.
Formative assessment is ideal for the early childhood setting and it combines with your own knowledge and expertise. Knowing these strategies will help you capitalise on them and in the end lay the foundations for ICT capability in Early Childhood Education.
If you want to know the full picture though, our accredited online course ensures that you Teacher Quality content and if you are in Australia, it is aligned with Professional Standards for teachers.
To get an inside look at what other content you may see, subscribe to more content insights into our course and weekly tips that you can implement tomorrow in your ECCE.
You will get a FREE copy of one of the course ebooks: