ICT in Education Teacher Academy
ICT in Education Teacher Academy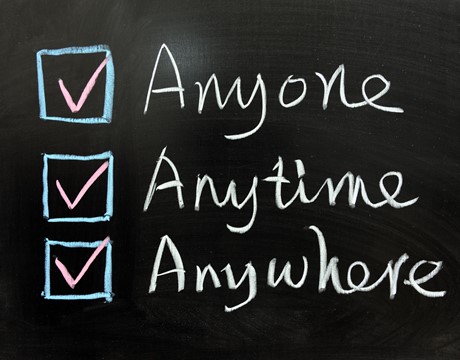 ICT in Education Teacher Academy
If your school is to improve the development of student ICT capability it is through the work of your teachers and staff who support learning that it will be achieved. Despite the National Curriculum requirement that ICT capability should be developed and applied in nearly every subject not enough is done by teachers today to teach and assess the general capability.
Free Online Professional Development for Teachers:
How to Successfully Integrate ICT in Education?
You will learn my top 5 strategies to help you get started in integrating ICT in the classroom. Plus....5 bonus downloads to take back to your learning environment today.
>>>CLICK HERE TO LEARN MORE NOW <<<
The pace at the use of technology in the classroom is being implemented by teachers is parallel to the rate of change in ICT. As a consequence, continuous and complex technology integration professional development is vital for the training and development of teachers.
This is important because the level of ICT capability of a teacher is likely to influence classroom use of technology in two ways:
Teacher use – there may be little use of ICT at the front of the whole class, even by confident teachers.
Student use – the higher the level of ICT capability a teacher has the more natural it would be for him or her to scaffold students' learning of ICT alongside the main learning objectives.
For a teacher, ICT capability is just about acquiring skills, but developing understanding and judgement about how to use those skills appropriately.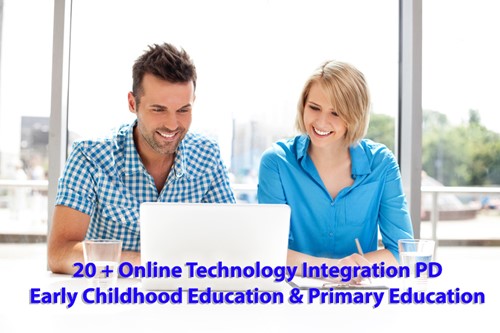 Why join our Teacher Academy today?
We provide staff development programmes for ICT capability through our ICT in Education Teacher Academy that houses over 20 online PD courses for teachers. It is focused on how to integrate ICT in teaching and learning in terms of the pedagogical approaches to technology integration.
All our courses delivers practical and immediately actionable advice on integrating ICT in the classroom and are FREE when you become a member of the academy for just $50 AUD ($36.30 USD) per month.
>>>CLICK HERE TO LEARN MORE NOW <<<
"I learned a lot from this course and I was discussing about this course with my director today and also about the strategies that we can implement in the preschool room this year. I also learn that how we can invite families to be part of ICT integration at more profound level. I really enjoyed all the modules and how the reflective part at the end, help you as a student of this course to think and then reflect on your own learning at the end of each module. Thank you for this amazing, interesting and informative course which stimulated my professional growth in a profound manner."
-  Navneet
When designing our professional development for teachers technology tools emphasised within them point out the best practices for developing student ICT capability and technological literacy.
Imagining the potential for learning with the available technology in the context that it will be taught;
Understanding how children learn with ICT in the classroom;
Making sure that the use of technology in the subject learning is 'transparent'.
Free Online PD for Teachers
Integrating ICT in the classroom needs to go beyond just the ICT resources for teachers. Our free online professional development for teachers using technology in the classroom includes the following courses as listed below:
Free webinar replays;
And much more!
There is OVER 20 online PD for teachers all FREE when you become a member of the ICT in Education Teacher Academy ($50 AUD or $36.30 USD per month). That's it! 
ALL FREE!!!
Individual courses range from $40 USD to $185 USD for our advanced online PD for teachers in Early Childhood Education and Primary Education.
"This course was extremely informative and enjoyable. Through engaging with the course material and additional resources, it has given me the skills to become a more informed, better skilled Early Childhood Educator. I will highly recommend this course to any person who wishes to update his or her skills and knowledge as an Educational Professional."
- Yvonne
While new courses are not added monthly you will continue to join each one absolutely free FOR JUST $50 PER MONTH!!
We believe teachers need to be supported in their efforts in integrating ICT in the classroom so that they can support and scaffold children's use of ICT in the classroom today. 
So gain the expertise you need with us today to learn how to integrate ICT in teaching and learning through our online technology in the classroom professional development.