WATCH THIS VIDEO FIRST...
The Importance of Assessment
Assessment is closely linked to forward planning and so if you intend to plan for the progression of ICT capability with students, it is vital that you have an appreciation of where the children are, where they ought to be and where they might be heading next.
In order to help your students develop their ICT capability begin by determining their starting point followed by accurate directions that will enable them to plot a course for success. The assessment of ICT capability is vital as it will allow you to track progress and to plan appropriately for students to achieve their capabilities. Proper assessment will provide you with real evidence and knowledge of where the students are up to. Without it any planning conducted would be worthless.
Other articles on Assessment for Learning:
The National assessment of student ICT literacy - 2017 NAP ICTL results;
Why assess ICT capability in the classroom;
Challenging teachers' effectiveness of current practices in Assessment for Learning
It can be easy for many teachers like yourself to get stuck in your own teaching practices and be fixed to one type of methodology. Being a teacher for as long you have, you already know what works for you and your students in terms of what will help achieve the learning outcomes desired. 
It doesn't have to be that hard for you achieve.
We make it easy for you in our training by:
Fostering an collaborative atmosphere;
Enable the process and expectations of change to be less stressful;
Helping you learn more from your colleagues and peers;
Reassure you that there is a need to integrate ICT effectively in your classroom;
By providing ongoing contextualised learning and;
Facilitating a process-based learning and reflective practice.
Leveraging Teacher Professional Learning: Amanda's Journey
A teacher's capacity to effect change in their classroom assessment practices becomes only effective once they learn to overcome the barriers to integration.
Let me tell you about one of my students last month and how we helped develop her capacity for integrating assessment for learning strategies in relation to ICT.
Amanda Thompson is a primary teacher in New South Wales who always saw herself as a competent user in ICT. In her classroom, students would have authentic opportunities to enhance their learning with ICT such as literacy blocks with individual reading and comprehensions activities. She would typically assess their capabilities in ICT by their ability to evaluate, select and use, and reflect on the software they would use in an ICT activity.
Conceptual Confusion
Conceptual confusion is one of the barriers to the integration of assessment for learning strategies in the classroom today (DeLuca & Klinger, 2012). Teachers today are inclined to use assessment of learning strategies as the results from these assessments are used to communicate student achievements, form part of a student's academic record and are used as a measure of school progress and teacher effectiveness.
One day she was working with a number of staff who had varying experience in ICT and the discussion came up about having consistent teacher judgement in student ICT capability. For some time this discussion continued with no one coming to an agreement.
Shared Professional Understanding
Shared professional understanding about having consistent teacher judgement is of a major interest in relation to the curriculum and standards frameworks in the Australian school system. It ensures a commitment by teachers towards improving student learning outcomes.
When teachers at a school like Amanda's Leumeah Public School, are consistent in their judgements this can lead to a whole school improvement in student outcomes. Student ICT capability assessment is, however, one of the least well-understood subjects.
Effective strategies for this to occur would involve Amanda's colleagues planning collaboratively, using a common assessment task and sharing understanding of the core learning outcomes.
Teachers need to be well informed about these teaching strategies and this was Amanda's problem. When asked what her opinion was about student ICT capability she "didn't feel comfortable" discussing the topic without having the research-based knowledge to support her.
Overcoming the barriers - Accredited Professional Learning in Assessment for Learning 
She decided to arm herself with knowledge which gave her the facts to present to her colleagues. She enrolled in an accredited online course about Assessing Student ICT capability. The course helped her "unpack what ICT capability" is and taught her the importance of having clear outcomes established in her teaching plans.
Teacher time is an important barrier to overcome when it comes to professional knowledge about assessment for learning practices in the classroom. Amanda was able to jump this hurdle by enrolling in an accredited online course. Many teachers like to do this these days as it enables them to learn anytime, anywhere and any place they want. Course are often self-paced too.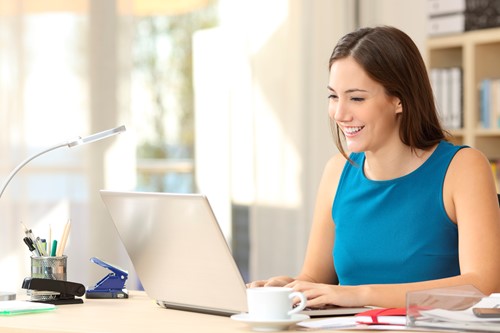 Amanda has since then shared her knowledge and the resources about ICT capability with her colleagues. Resources is also considered to be a practical barrier to the integration of assessment for learning strategies (DeLuca and Klinger, 2012).
I think what I have learnt from this story was the vital importance of having consistent teacher judgement at the school. This can only come when teachers are informed correctly and Amanda took it into her own hands as to improve her professional learning. It also showed me how much of a problem it is today. The fact that there no agreement amongst Amanda's colleagues and even she did not fully understand and feel comfortable about the topic meant that it is a concern among teachers today.
That's why I think you should invest some time in continuing your professional learning too. Arming yourself with key knowledge and skills would help you achieve your students' learning outcomes and you wouldn't feel the way that Amanda did in her staff room. Don't be left out of the conversation simply because you don't understand what your colleagues are discussing. Enrolling in an accredited online course like the one Amanda did will too also help you "unpack what ICT capability" is.
OBJECTIVE
You will learn how to assess ICT capability as a requirement of the National Curriculum by applying current instructional principles, research and appropriate assessment practices to the uses of ICT in your classroom. In addition, I will give you the expertise you need to make informed decisions to help you unlock barriers to establishing a meaningful learning environment.
AUDIENCE
Early childhood and Primary teachers.
TEACHER TAKEAWAYS
By the end of this course, you will be able to:
Learn about integrating ICT and ICT capability development in the National Curriculum;
Plan and identify opportunities for assessment;
Determine progression in the National Curriculum Learning Continuum;
Establish a meaningful learning environment in the Early Years;
Gather strong empirical evidence of attainment;
Share learning outcomes with parents and colleagues and;
Make informed decisions on assessment strategies for your school
Learn to think like the experts in making instructional decisions, structuring assessment activities and employing sound ICT pedagogical strategies today!
Cost: $95