Every day, people like you and I are witness to an ever growing and rapidly changing ICT-dominated society. Children at a very early stage in their lives are exposed to technology and this is a trend which is projected to increase well into the future and the majority of them know a lot more about how to use technology than you as a teacher. It makes you feel inadequate at times and at a loss of knowledge.
This is the reality that you and I face as educators every day.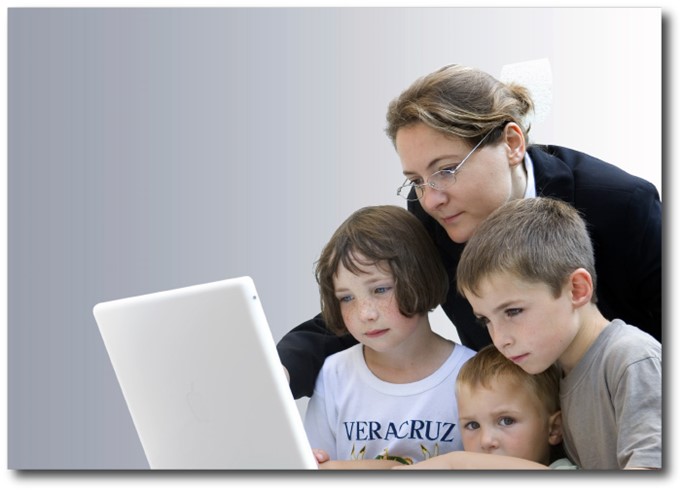 Other articles include:
Here's what you need to know.
You don't have to feel inadequate or at a loss and this is the exact reason why you need to establish a starting point for a child's ICT capability journey today.
With the rate of technology development occurring today there is no chance you or anyone else can know everything about technology. Not a chance in the world. You can overcome this by walking into every classroom as a learner alongside them and you well feel empowered.
The fact that children are exposed to ICT at an early stage of life represents a significant factor that attributes to their development in ICT skills and is why you should establish a starting point for them.
As an early childhood educator, you already test children for skills like reading, being creative or social. Why? So that you ensure that they progress in their capabilities. You assess their learning abilities right from the start so to help you gather and analyse information about their learning so to inform a continuous cycle of planning and evaluation.
Children live in the ICT-dominated society you and I are a part of and they are our future. The children in your class are most likely to use ICT in their future careers 10 times more than what you and I are today.
Assessment is closely linked to forward planning and this extends to effective teaching practices. If your children are to progress throughout education in their capabilities in ICT, you need to have an appreciation of where the children are, where they ought to be and where they might be heading next.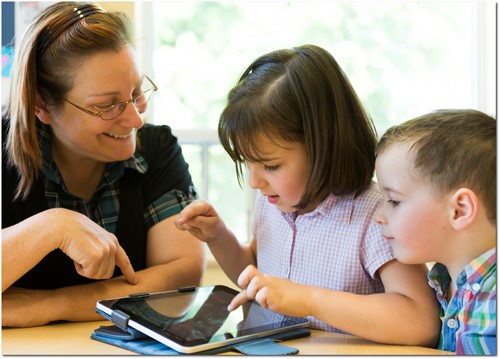 How do you establish a starting point in child ICT capability?
The best times for you to use ICT in early childhood education is in brief targeted moments (about 5-10 minutes each), spur of the moment times which usually child initiated and thematically linked times when you carefully plan multilayered activities that involve multiple opportunities to learn key concepts in various ways. There is only one specific skill which they need to develop in your class which is the techniques they use to interact with the computer using the keyboard or mouse.
In order for you to effectively assess their capabilities in ICT the best way then is through your own observations. This can be coupled with well-thought out questions and listening and talking. Any assessment of
ICT capability needs to be seen in this context. When assessing it is not necessary to assess discrete skills as this will show through observation of whole tasks. For example, if they can use a paint program then you know that they can use a mouse well enough. As children interact with their peers, they will be able to demonstrate their ICT capability. You can make brief notes along with your observations to help you build a firm picture of their capabilities in ICT. Look at the example below.

Figure 1. Example of quality observations made in a reflective diary (Siraj-Blatchford, 2006)
When you try to establish an existing understanding of ICT with children you could also look for:
Preconceptions – either a misconception, which is, a technical incorrect idea, or a partially understood technical idea;
Missing – a technical idea for which there was no evidence of any knowledge or understanding;
Knows – a technical idea of which the child demonstrated knowledge and understanding.
An idea would be to use a range of practical activities with no ICT and identify the level of the student's understanding using questioning, written tests or practical tasks. In addition, you may also be able to decide the level of capability through class discussion.
Assessing their Higher Order Skills
A child's ability to decide whether an ICT technique, software or hardware is appropriate is what makes confident and capable users of ICT. These decisions need to be built upon throughout their time at school so for you to assess their decision-making in their use of ICT at this early stage of learning observe whether children can demonstrate if they can:
Decide when it is appropriate to use a particular ICT for specific purpose;
Plan what techniques, routines and processes are to be used;
Work independently to solve problems;
Evaluate their use of ICT and the outcome of an activity;
Explain and justify their choices and approaches and;
Reflect on their learning and explain how things could be done differently next time.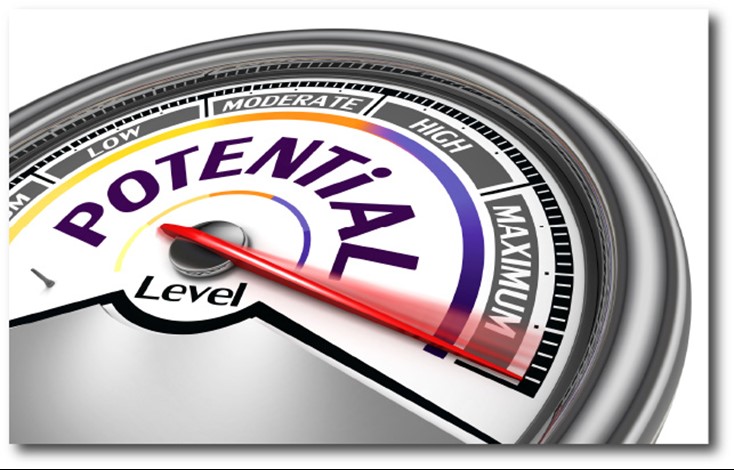 Currently, Victoria is the only state in Australia where teachers are required to report on the progress of children in ICT capability.
Wouldn't you like to become proficient in your capabilities in ICT?
ICT capability for teachers means exactly the same as does for their children. It is not about acquiring skills, but developing understanding and judgement about how to use those skills appropriately.
It is the responsibility of every teacher from early childhood to higher education to effectively develop ICT capability.
Begin today by learning how to establish a starting point in their ICT capability in Early Childhood Education.
OBJECTIVE
You will learn how to assess ICT capability as a requirement of the National Curriculum by applying current instructional principles, research and appropriate assessment practices to the uses of ICT in your classroom. In addition, I will give you the expertise you need to make informed decisions to help you unlock barriers to establishing a meaningful learning environment.
Teacher Takeaways
By the end of this course, you will be able to:
Learn about integrating ICT and ICT capability development in the National Curriculum;
Plan and identify opportunities for assessment;
Determine progression in the National Curriculum Learning Continuum;
Establish a meaningful learning environment in the Early Years;
Gather strong empirical evidence of attainment;
Share learning outcomes with parents and colleagues and;
Make informed decisions on assessment strategies for your school.
Completing this course will contribute to 5 hours of NESA registered PD addressing 2.6.2 and 5.1.2 of Australian Professional Standards for Teachers towards maintaining Proficient teacher accreditation in NSW and Victoria.
Cost: $95