Online Professional Development for Preschool Teachers
Online Professional Development for Preschool Teachers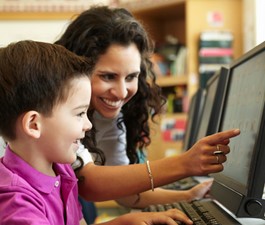 Teaching Strategies in Early Childhood: Optimise Technology in Learning and Play
30 Day money back guarantee
Course Facilitator: Michael Hilkemeijer (read my profile)
Why you need this course?
Do you use technology with the children at your early childhood education and care centre?
Have you ever wondered how you can maximise the use of technology? 
These are reasons why research states you need to:
ICTs are more embedded and ubiquitous in the environment around children.
These ICTs have a profound effect on all aspects of people's lives that they are now becoming "taken-for-granted".
ICT will most likely continue to be a dominant influence and presence in children's lives.
Unless supported by evidence-based teaching strategies in early childhood, ICT might take the road of television and become known as a medium for fun and a serious medium for learning.
The application of ICTs in early childhood supports learning to learn (metacognition).
Early Childhood teachers need to ensure that they promote a more advanced child before they start primary school.
If children are to be full and capable participants in their environments, then it is important that young children begin to develop their ICT capability and ICT literacy in Early Childhood Education.
Creativity, communication and collaboration are all enhanced with ICT in early childhood settings.
You need to employ an integrated approach to ICT because it is more consistent with the notion of ICT products as tools.
Like every other tool we use, it is designed to be applied for particular purposes.
They are not designed for continuous use for their own sake.
If you want to know how how to support children's ICT capability and ICT literacy.....this course is for you.
If you want to know how and when to use ICT with children.....this course is for you.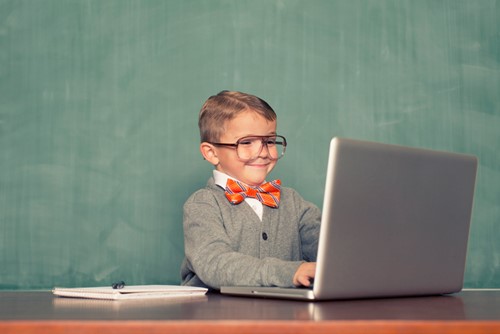 Testimonials 
"This course has been beneficial. I have learned more about how to integrate ICT in the classroom and how to support the students who struggle in this area. The readings have been particularly useful and it has been great to see other professionals and their use of ICT in the classroom." Kerrie O'Brien
"I have thoroughly enjoyed this course. I have learnt the importance of ICT in all schools. This course has enhanced my ideas of classroom practice by giving me confidence in knowing that I was on the right track." Louise Craig
"I will definitely employ these ideas. Great tips!" Andrew Erickson
"This was a great course because I now feel more confident that I was on the right track with my knowledge of ICT in the classroom. I feel better prepared to assist my students to achieve their goals within the ICT component of the curriculum." Genevieve Duck
"I consider myself to be highly confident in ICT, however, through this comprehensive course I learnt things I never knew about. I honestly feel so much more empowered as a Primary educator when teaching and assessing ICT capability as a result of completing this course." Amanda Thompson
Course Overview
You will learn from this Early Childhood online course how to lay the foundations for the progression of child ICT capability by practicing strategies that will support the ability of children to utilise ICT independently, appropriately and creatively from the Early Years Learning Framework to the Australian Curriculum F-2. Additionally, you will be given the expertise you need in order to employ sound ICT pedagogical strategies in STEM.
What are the key learning outcomes of the course?
At the end of this course, you will be able to:
Understand the role of ICT in Early Childhood Education;
Maximimise formative assessments in ICT activities, tasks and projects;
Select the appropriate ICT tools and resources for learning;
Employ evidence based ICT teaching strategies that develop ICT capability;
Facilitate the progression of capabilities in ICT in the learning environment;
Integrate ICT effectively in STEM projects;
Embed safe and healthy practices;
Reflect on your teaching and learning with ICT;
Boost your competence and confidence in the integration of ICT in Early Childhood Education.
Course Breakdown
Section 1: An Analyses of ICT in Early Childhood
In this module, I begin the course by taking you through an examination and reasons why the effective development of ICT capability in Early Childhood is needed. Then I get you to take a look at where you are in terms of your own professional learning by using teacher standards recognised in Australia and asking you to partake in a self-assessment of your own capabilities in ICT.
There are 8 areas covered in this module which include:
Course Introduction.
Determining your professional learning needs.
Professional development in ICT in ECE.
How children learn with ICT in Early Childhood.
Key issues in ICT in Early childhood - what are some disadvantages of technology in early childhood education?
Unlocking barriers to integration of ICT in Early childhood.
What is ICT capability?
Conducting a self-analysis/assessment.
Section 2: Formative Assessment strategies in ICT
I chose to put this module about formative assessment first because of its connections to forward planning. Gathering the information you need to effectively plan for a child's development in literacy, language or numeracy is vital and it is no different in relation to ICT capability. We all live in an ICT-integrated world, even children do as well, so learning about their home uses of ICT and developing a plan from there will help you.
There are 15 areas covered in this module which include:
Module introduction.
Curriculum planning in early childhood education. 
Monitoring and Observing ICT use with young children.
Assessment for learning.
Documentation.
Sharing Perspectives and Effective transition writing.
Enabling the environment for AfL.
Involving parents and carers.
Providing feedback.
Designing effective discussions, tasks and activities.
Module Reflection
Access to module ebook
Extra video content from myself.
Section 3: Employing Evidence based ICT teaching Strategies
These strategies are not my own but come from the most ICT capable classrooms around. Some may seem more suitable for older children, however, the importance of this it that if young children are to progress in their capabilities throughout their schooling career, then we ALL need to share the same perspective about ICT capability. You will find that many of them can be easily adapted to learning needs of young children.
There are 13 areas covered in this module which include:
Module introduction.
Using assessment to develop teaching strategies.
What is the ideal outcome?
Facilitating capabilities in ICT.
Providing effective support.
How to stimulate and structure learning.
Developing autonomy.
Supporting digital play.
Building on home use of ICT.
Other strategies.
Plan of Action.
Module reflection.
Video content from myself.
Section 4: Embedding ICT in STEM activities in the Early Years
STEM is fast becoming a core subject throughout all sectors of education including Early Childhood. So I have put together the best practices for you to make the most out of effectively integrating ICT to support the learning of science, maths and engineering. 
Science and technology in early childhood education complement each other and you will be able to determine the role of technology.
There are 8 areas covered in this module which include:
Module introduction.
Technology teaching strategies in STEM.
Inquiry based learning.
ICT-assisted Project based Learning.
Reflecting on your technology experience.
ICT's role in STEM.
Plan of Action.
Module Reflection.
Section 5: Practicing Inclusion with ICT in Early Childhood
ICT is a great enabler of inclusion as it provides a level playing field so to speak for every child to learn from the curriculum. This includes SEN children, gifted children and Dual Language Learners. Learn about some examples of assistive technology in early childhood education. 
There are 6 areas covered in this module which include:
Key issues to consider.
Managing the inclusive environment.
Implementing a Universal Design for Learning for Early Childhood.
What is E-inclusion?
Developing an inclusive practice.
Module Ebook.
Section 6: Using ICT in Literacy, Language and Numeracy
The development of a child in these areas is of utmost importance in Early Childhood. ICT if used effectively can greatly enhance their learning given the proper support and scaffolding.
There are 4 areas covered in this module which include:
Literacy and Language learning with ICT.
Numeracy, Problem solving and ICT.
Video content from me.
Module Reflection.
Section 7: Educational ICT Tools for P-2 Learning Environments.
In this module I have included what some of the best ICT tools are available in early childhood from P-2. This includes creativity, language and other appropriate ICT resources. Throughout it we provide you with examples of technology in early childhood education.
This module covers areas which include:
ICT tools for creativity, collaboration and communication.
ICT tools for language development.
Appropriate ICT tools for other activities.
Section 8: Protecting the Digital Child
The health and safety of young children's use of ICT in the learning environment should always be practiced. In this module, you will important information to do with e-safety and what you can do as an early childhood teacher to ensure the children and parents are educated about using ICT in their lives.



Completing this course will contribute to 5 hours of TQI and NESA registered PD addressing 2.6.2, 4.5.2 and 5.1.2 of Australian Professional Standards for Teachers towards maintaining Proficient teacher accreditation in NSW, Vic, Qld and ACT.
Learn more now