Early Childhood Education Professional Development Courses
Early Childhood Education Professional Development Courses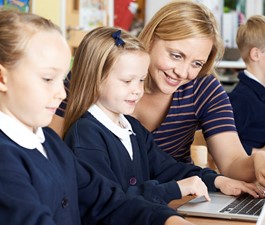 Teaching Strategies in Early Childhood: Optimise Technology in Learning and Play
Early Childhood teacher course
Looking to gain the benefits of technology in early childhood education in your centre or school?
You will learn from this Early Childhood online course how to lay the foundations for the progression of child ICT capability by practicing strategies that will support the ability of children to utilise ICT independently, appropriately and creatively from the Early Years Learning Framework to the Australian Curriculum F-2. Additionally, you will be given the expertise you need in order to employ sound ICT pedagogical strategies in STEM.
By enrolling in this course, you will be able to:
Understand the role of ICT in Early Childhood Education;
Maximimise formative assessments in ICT activities, tasks and projects;
Select the appropriate ICT tools and resources for learning;
Employ evidence based ICT teaching strategies that develop ICT capability;
Facilitate the progression of capabilities in ICT in the learning environment;
Integrate ICT effectively in STEM projects;
Embed safe and healthy practices;
Reflect on your teaching and learning with ICT;
Boost your competence and confidence in the integration of ICT in Early Childhood Education.
Course Audience: Early Childhood teachers of Foundation (Prep/K) to Year 2 


Completing this course will contribute to 5 hours of TQI and NESA registered PD addressing 2.6.2, 4.5.2 and 5.1.2 of Australian Professional Standards for Teachers towards maintaining Proficient teacher accreditation in NSW, Vic, Qld and ACT.
Learn more now