Early Childhood Professional Development Training
Early Childhood Professional Development Training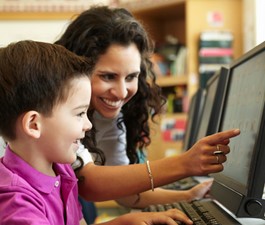 Optimise Technology in Early Childhood Education
In an ICT-dominated society, young children already enter early childhood education and care centres and schools with a varying degree of ICT capability and ICT literacy.
It is highly likely that ICT will continue to be a significant presence in children's learning environments throughout their schooling and into their adult lives.
In order to be full and capable participants in their environments, it is important that the Early Childhood teacher begins to build upon these ICT home experiences and develops children's ICT capability and ICT literacy.
The teaching strategies in early childhood which you will learn and embed into your learning environments will enable young children to develop the notion of ICT products as tools for particular purpose and thus, prevent them from "taking it-for-granted"  as a result of society's complacency with technology.
"I really enjoyed this course! It was very informative and well researched.  It gave detailed descriptions regarding all areas outlined in the objectives.  The videos made the learning seem more interactive! The tasks were very beneficial and applicable to my future teaching practices!"
Key Issues this course addresses:
Access to technological resources;
Use of scaffolding to support technology in early childhood education and care;
Early childhood teacher focus on just ICT skills and techniques;
Intellectually challenging children with technology and;
Learning progression in ICT literacy and ICT capability.
Who enrols in this course?
Pre-service teachers in Early Childhood and Primary.
Early Childhood Education and Care principals.
Early Childhood teachers which include preschool teachers, kindergarten teachers, and Primary early years teachers Foundation to Year 2.
Early Childhood Education and Care centres which choose to follow the road to the integration of ICT in its programs and activities.
Early Childhood Education and care centres which decide to continue in this process – doing it more thoroughly and intensely as it has been done until now,
maybe engaging new ideas, new partnerships, or broadening its goals and ICT tools.
What are the key learning outcomes of the course?
You will learn effective practices in early childhood education such as these teaching strategies:
Analyse the situation - effective planning requires a complete analyses.
Maximise formative assessments strategies in ICT activities, tasks and projects;
Select developmentally appropriate ICT tools and resources for learning;
Employ evidence-based ICT teaching strategies in Early Childhood that develop ICT capability;
Facilitate the progression of capabilities in ICT in the learning environment;
Integrate ICT effectively in STEM projects;
Embed safe and healthy practices;
Reflect on your teaching and learning with ICT;
Boost your competence and confidence in the integration of ICT in Early Childhood Education.
BONUS MATERIALS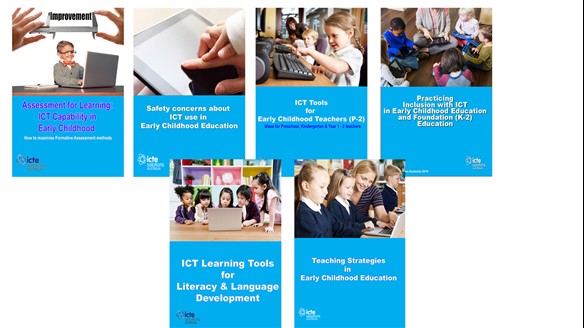 Receive a Certificate of Completion.
COURSE COST: $40 AUD
30 day money back guarantee


Completing this online pd course for teachers in Early Childhood Education and Care will contribute to 5 hours of TQI and NESA registered PD addressing 2.6.2, 4.5.2 and 5.1.2 of Australian Professional Standards for Teachers towards maintaining Proficient teacher accreditation in NSW, Vic, Qld and ACT.
Join the class of 2020 today