Employ ICT Teaching Strategies in Early Childhood even if you aren't good with Tech!
I'm Michael Hilkemeijer and for over 10 years I have been teaching and studying how teachers like yourself can effectively use teaching strategies in the classroom that will improve student achievement levels.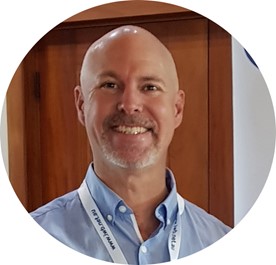 This will occur when you use technology in early childhood education.
The use of the term 'technology' when it comes to early childhood classes is often used interchangeably with the term ICT as it is more user friendly.
You will find that I will most likely do this.
Why the use of Tech in Early Childhood is important to you?
There are so many reasons why the use of ICT in ECE is so important and I have outlined these in another article.
However, here is the nuts and bolts of it.
You need to integrate technology in the early childhood classroom to be able to give the children in your care the right to learn about and through technology.
They have to identify the uses of technology in their everyday lives and be able to play with computers and programmed toys to support their learning.
If you do this, you will help them develop the notion that ICT products are tools.
ICT tools that are designed to be applied for particular purposes.
These ICT tools are awesome for literacy and language development in early childhood.
What is the key issue in using technology in early childhood education?
Television was such great technology when it first came out and lots more people bought one when colour was introduced.
Later on, it became a good medium for learning.
As a result, its popularity grew in society as more TVs were sold every day.
You might ask where am I going with this?
Well, as a consequence of its popularity, it soon ceased to become recognised as a serious learning medium.
Fast forward to the last two decades and ICT in society has taken the same path.
It too has grown substantially in popularity. Even more so than television.
Today, so many children are exposed to new and emerging technological developments even before they enter your Early Childhood Education and Care Centre.
The use of ICT has become such a normality in our lives that it might end up ceasing to be recognised as serious medium for learning like television.
Furthermore, if early childhood teachers don't lead the way in solving this problem, other issues will arise such as:
Disconnection from the Primary curriculum which focuses primarily on ICT capability development.
Children not engaging in learning and not being motivated to learn.
Children who are not proficient in their use ICT in society.
I agree that you may have concerns safety and ethical issues to do with technology in early childhood education.
However, the benefits of ICT in early childhood outweigh these by far.
What role does technology play in Early Childhood Education?
There are many ways in which ICT can transform, or contribute to, the activities, relationships and roles which children experience in their early learning settings.
Children using ICT in their play or learning. For example, when they are using computer games to play games, to listen to stories, or draw pictures.
When children and early childhood teachers use ICT together to scaffold children's learning like when they use the Internet to search for information sparked by their interest in a particular topic.
When children and early childhood teachers use ICT together to document and reflect on children's learning. A good example of this is taking photos of activities.
Early childhood teachers using ICT for planning and administration such as individual learning plans for children.
When children and early childhood teachers use ICT to exchange ideas or communicate with other practitioners.
Why are online courses for kindergarten teachers ( and also preschool and early years teachers) on ICT capability development in ECE important?
Today, young children's exposure to ICT in their lives means that like many of us, they can take its presence for granted.
I can give you quotes from literature about this, however, this is something that doesn't really have to be explained.
We see it ourselves everyday!
What I will tell you is what they are saying is NEEDED to happen.
Firstly, that they consider it important that young children begin to develop 'technological literacy' (Siraj-Blatchford and Whitebread).
Already curriculums around the world such as the UK Foundation stage are reflecting this view.
It states that "children should find out about and identify the uses of everyday technology, and that children should have opportunities to use ICT to support their learning (Becta., 2004)"
Secondly, if children are to become lifelong learners they need to:
Be literate in the communication modes of the future.
Be able to make sense of 'texts' (whether it be print-based, electronic or image-based).
Develop skills to organise and analyse information.
Develop skills in the use of images and sounds to convey information, ideas and feelings.
Recognise the way that ICT and other multimedia shape this information.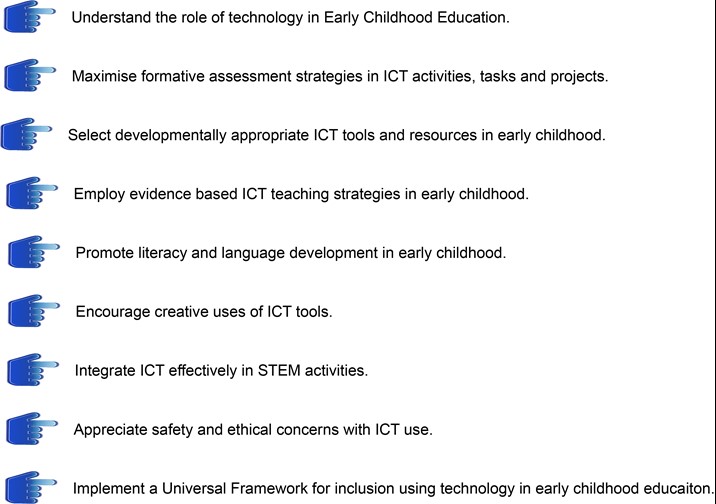 BONUS MATERIALS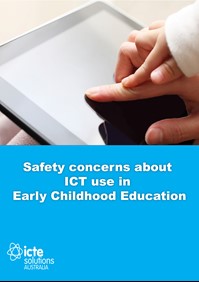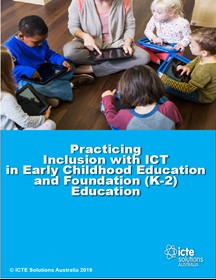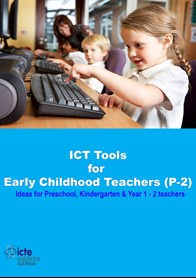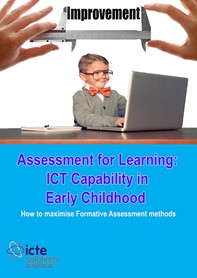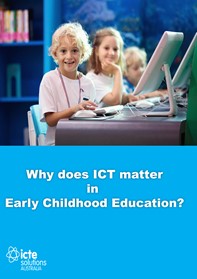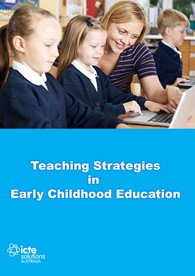 I couldn't fit them all in......there is more still to come!
Technology in Early Childhood Education Online Course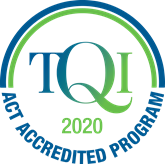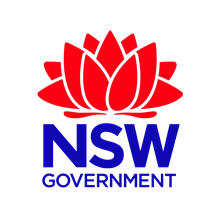 Completing this course for teachers will contribute to 5 hours of NESA and TQI PD addressing 2.6.2, 4.5.2 and 5.1.2 of Australian Professional Standards for Teachers towards maintaining Proficient teacher accreditation in NSW, Qld, Vic and the ACT.
Cost: $95 AUD
ENROL NOW IN OUR ONLINE COURSES FOR KINDERGARTEN TEACHERS.....