Formative assessment in early childhood education and care is a significant part of your teaching practices as an early childhood teacher in preschool, kindergarten or early years primary.
As a teacher, you spend your time observing children's learning and documenting it for future planning.
When it comes to the use of technology in early childhood education, your observation expertise will provide you with the foundations to effectively determine a young child's ICT capability.
To do so, you will be provided with examples of formative assessment in early childhood education and gain insight into a part of this formative assessment professional development workshop.
Also, don't get confused between the terms 'ICT' and 'technology' when referring to early childhood education as although, technology is a more user-friendly term it covers more than just digital technology in this setting.
What does formative assessment mean?
The simple definition of formative assessment comes down to your ability as a teacher to assess a young child's work throughout the learning period.
It is a way in which you obtain information about a child's performance, which you then use to guide your subsequent teaching.
The difference between formative and summative assessment in early childhood is that the latter is the more formal one that looks at all your informal assessments gathered over a period of time.
For summative, you would reflect on those assessments and identify what they tell you about a young child in terms of what they have achieved and where they might go next.
Why use formative assessment for ICT learning?
Most ICT learning activities are practical, therefore, the most useful formative assessment tool as a teacher is your own observation of the child in all contexts and interaction with them about their work.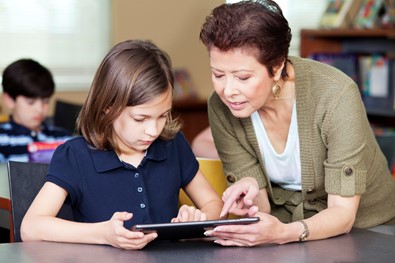 The Importance of Formative Assessment in Teaching
I guess when it comes to formative assessment, there is no one better than Dylan Williams to explain the importance of formative assessment in teaching. He quoted:
"For any teacher, examining the relationship between 'What did I do as a teacher?' and 'What did my students learn?' is always the most powerful focus for reflecting on your practice."
Let me ask you this question though.
When you comment on a child's use of technology in early childhood education, do you:
Find it difficult to make judgements about the conceptual and procedural knowledge of the children?
Make judgements about children's behaviours, such as praising the children and making summative assessments? For example, do you mostly make comments on whether the young child actually completed the technological work?
Research has shown (Fleer, 2016), that children at times appeared not to have a clear understanding of what they were being assessed on.
The benefits of formative assessment in early years in relation to a young child's ICT learning is about:
Documenting children's ICT learning or ICT capability over a given time period.
Assessing the strengths and capabilities in ICT.
Supporting you and your colleagues in making sound ICT pedagogical decisions, identifying specific concerns, and helping programs improve your intentions for ICT learning.
In the coming paragraphs, you will be provided with formative assessment examples in kindergarten, preschool, and even early years primary.
You will be shown what to look for and why in terms of a young child's ICT capability.
Why assess a child's ICT capability?
The Early Years Learning Framework and its counterpart in the UK EYFS, in particular encouraging technology integration in the classroom of early years settings.
Learning outcome 4 and 5 of EYLF provide key examples of how early childhood teachers can promote the use of technology in learning and play.
This has been set up to ensure connectivity between the EYLF and the Australian Curriculum.
By embedding formative assessment examples for kindergarten and preschool, valuable student information can be passed onto next year's teacher so to make sure that learning progression and continuity in ICT capability occurs.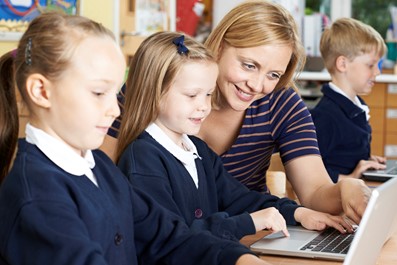 What is formative assessment in Early Childhood?
In early childhood education settings that embed technological pedagogies, an example of formative assessment occurring is expecting ICT capability that is focused on experiential learning, design work based on modelling, and learning about what the materials will do or how they behave from a three-year-old child per se.
Only later would you expect them to produce plans for their technological work.
Formative assessment is assessment geared to ensuring that your teaching is pitched appropriately. You will need to keep a reasonable amount of information of various kinds in order to plan appropriate ICT learning experiences.
Key assessment points would are:
Assessing each component of ICT capability in some way;
You should assess whether the child could independently, make the choice of using ICT to undertake some purposeful task;
As processes subsume all other elements of ICT capability, it might be thought that simply making a judgement in terms of what processes a young child can undertake is all that is needed. However, just knowing a level or even a description of the child's ICT capability in terms of processes would not really help in designing appropriate ICT learning experiences.
Formative Assessment Professional Development
Within our accredited online workshop for early childhood teachers, you will find examples of formative assessment in early childhood education such as:
Planning for use of ICT in ECE – assessment is closely linked for forward planning in ICT learning.
Monitoring children's ICT learning – you should seek to find out what children are interested, what they know and what they can do in order to support their ICT learning effectively.
Documentation – you need to record their disposition (habits of mind and actions, and tendencies etc.) in ICT capability.
Sharing perspectives and transition statements – providing information for other teachers will aid the development of ICT capability for the child.
Enabling a formative assessment environment – are you allowing children to be successful learners and practice ICT skills or are you minimising their opportunity to do so?
Involving parents and carers in planning – are you asking the right questions about a child's ICT home experiences? Parents can help you to identify a baseline assessment through initial discussion, samples of recorded work at home etc.
Providing feedback – formative assessment feedback examples.
Designing effective discussions, tasks and ICT activities – the structure of your technology learning activities can have an impact on the value of assessment gained.
You can learn more about these examples of assessment for learning in early childhood here.
Learn more about Optimising Technology in Early Childhood Education
Completing this online workshop for early childhood teachers would contribute to 5 hours of NESA and TQI PD addressing 2.6.2, 4.5.2 and 5.1.2 of Australian Professional Standards for Teachers towards maintaining Proficient teacher accreditation for Early Childhood teachers.