The use of technology in Early Childhood Education Care centres is slowly increasing as preschool and kindergarten teachers learn more about its benefits and the rise of tech-savvy children entering their learning environments.
Technology is becoming more embedded and ubiquitous in children's lives that it is impossible for the ECE industry to ignore. The benefits which it brings to our social lives can also be carried through into our school life too.
What technology is being used in learning environments?
The process of integrating technology in preschool learning environments can begin with one computer, one digital camera, or one single programmable toy.
Computers are one of the most common ICT tools to get this process started and digital cameras can come quite cheap in many places. The combination of the two makes a powerful learning tool for children as they can record their experiences and then use software such as PowerPoint to create digital products.
For this reason, we shouldn't discard the fact that software is part of this technology and so programs such as word processors for starters can be great as they are found everywhere and this means that children are familiar with it and they begin to see it used as an ICT tool for learning. However, the word processor can be found in others like desktop publishing as well.
Examples of Technology in Preschool, Kindergarten, and Early Year Primary:
Digital Technology - 
Word processors.
Desktop publishers;
Spreadsheets;
Painting and drawing programs;
Digital cameras - webcams, stand-alone cameras, smartphone cameras, iPad cameras.
Digital video recorders on all of the above devices;
Programmable toys such as bee bots.
Non-digital technology -
Toy models of digital technology;
Children's creations of technology;
Defunct technology such as old and non-working digital technology.
You don't have to spend big to get great value for your children to use. Generic products such as basic drawing and painting programs like MS Paint or more recently, Paint 3D can be motivating and easy for even those people who struggle with technology.
Combine this with other technology becoming more common like interactive whiteboards and data projectors and early childhood teachers have easy to use ICT tools in early childhood education and care that do great things with children.
Most of this technology in preschool is in the digital form and implies a working and functioning characteristic. However, one technology that is overlooked by many preschool and kindergarten teachers in the industry and could be the most motivating and exciting for children is what they make for themselves. By simply planning a technology lesson where you have whole-class discussions, community walks, and reflection you can inspire children to make their own.
This type of technology in preschool, kindergarten, or early year primary can be used in role-play activities and can help children's imagination and creativity.
Then there is that technology which the community may find redundant and may not be of use anymore. The rate of technological development is astounding that none of us can keep up with it so imagine all the unused mobile phones with digital cameras, older versions of tablet computers and desktop computers, keyboards, etc. the list can go on and on. All you have to do is make a call out to your community to donate any unused ICT devices and you have a great range of technological, be it not-working technology, to inspire creativity and imagination with children. Most importantly, to talk to them and demonstrate how they can be used as a tool.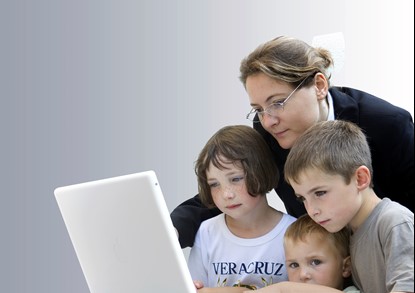 What are the benefits? Why use technology in early childhood education and care?
The following will discuss the reasons why you should use technology in early childhood education and care:
Already in the last section, I touched on maybe some of the benefits of technology in early childhood education and care. Above all, the main benefit would be that of promoting technology as an ICT tool to be used for a specific purpose.
This is essential because of the ubiquitous nature of technology in children's lives that everyone and not just children, take technology for granted.It must be your goal as an early childhood teacher in preschool or kindergarten not to let this societal trend continue in children's education.
Other benefits stem from simple programs such as word processors as it provides many opportunities for developing literacy and language in early childhood education and care.
Then we look at the nature of ICT itself being motivating and encouraging for children to use. You also can't overlook the fact that the nature of technology simply works for the development of communication and collaboration skills. Children find it easy to gather around a computer to talk.
Going deeper what about searching for information to find out more about a child's interest through the use of the Internet. There are also many teaching strategies that develop metacognition in children that accompany these sorts of activities.
When children use things such as mice for their computer work it helps develop motor skills and keyboard use also adds to this equation.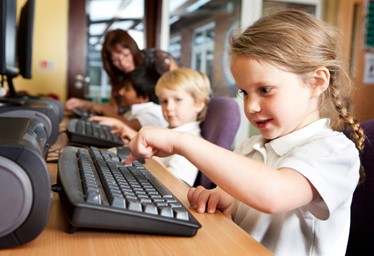 Conclusion
There are so many choices of technology for preschool and kindergarten teachers in early childhood education and care to choose from that it is imperative not to forget and become complacent about the use of technology in early childhood education. Ubiquity means that you need to take advantage of its presence and use effective teaching strategies in early childhood that will develop metacognition and promote the view that ICT can be used as a tool. By employing intentional teaching strategies in early childhood that would achieve this, you will be able to help children to become full and capable participants in their environment.
Technology in early childhood classrooms can develop ICT capability in the learning experiences of early childhood education and care. However, to do so the proper teaching strategies in early childhood education and care must be applied. Learn more here.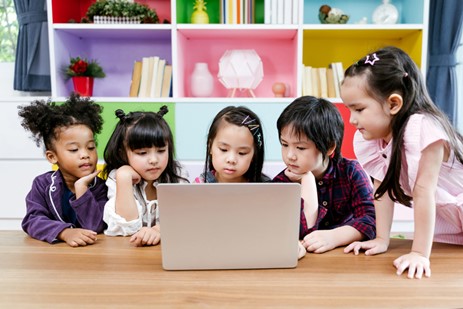 The Role of Tech in Childcare
When it comes to using technology in childcare and early learning there are many roles that it can facilitate in this learning space. Too many in fact for teachers to simply ignore these days about technology itself. These days, traditional methods of teaching and administration waste time and money. Additionally, the quality of care is sacrificed and learning opportunities are lost.
Despite this, studies today still indicate that the use of technology in childcare and early learning is low prompting the regulatory demands to embrace technology.
Some key uses of technology in childcare include:
Great workflow efficiency
Improved child learning and development
Communication and connection with families.
Others may include:
Allowing for children to gain independence and autonomy with technology in childcare and learning.
Giving children the opportunity to be creative with technology in childcare activities.
Giving children a voice by using technology in learning activities.
Enabling children to use Information and Communication Technology (ICT) outdoors to explore and discover.
Allow children to make sense of their technological world by preparing role play areas with technology in childcare and learning activities.
For young children to become full and capable participants in their society they need to understand that ICT is a tool for learning. Technology in childcare settings, therefore, plays a significant role in preparing children for the future.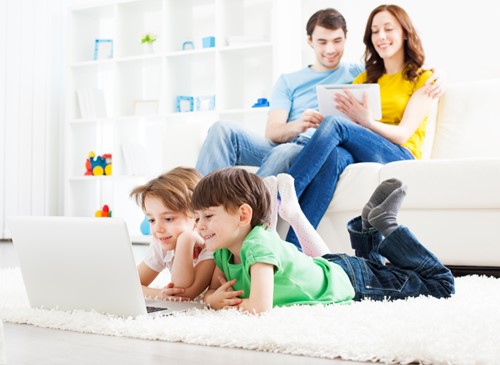 Technology and Screen time
In the past, screen time has referred to children watching television. Nowadays, this is no longer appropriate with the rise of digital technology. So where do you draw the line as parents? How much is too much?
The first thing that you need to know is that technology in childcare can have a significant impact on learning. Another valid point is that not all screen time and using digital technologies is not always a passive activity.
You also need to consider the fact that using technology in childcare can open the doors to knowledge and further resources. This plays right into the hands for children as they are naturally curious. One strategy would be to question the child after they have had on the digital device about the types of things that they have seen and learned about. Which is why it important to ensure that they are gaining educational value from their screen time.
Key issues
I have discussed already in another blog what many of these are. However, it is worth noting that some websites state others such as depression, lack of sleep, weight gain and vision issues just to name a few. Despite this, the use of technology in childcare and learning centres remains the responsibility of teachers and parents alike. Ultimately, we as the adults in children's lives cannot afford to be complacent in the duties and responsibilities needed to look after young children. It means not placing a digital device in a child's hand just for sake of giving them something to do without ensuring that they learn from their experiences. A suggestion cited in literature was to find a balance and to have a "no tech time".
The safe use of technology in childcare and learning is about providing the appropriate guidance for children when using digital technology in childcare settings.
Conclusion
The use of technology in childcare settings if used appropriately can be a tool for learning. For you as the adult, this means working with these technological experiences in a positive way such as modelling appropriate practices and helping children to use technologies in ways that contribute to their learning and development. Literature also states that you need to be realistic about potential issues surrounding its use, but by doing this we can all work towards technological experiences for children that is respectful whilst teaching them to manage their use of digital technology today.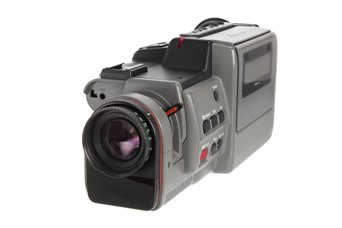 ICT Activities Appropriate for Preschool
Incorporating developmentally appropriate technology in preschool activities can be a challenge to some teachers today as they struggle to plan activities that develop ICT capabilities in children.
A great activity that involves using technology appropriately in the preschool classroom is the use of digital images and video. At an early age, children can already grasp the concept of taking pictures with a digital camera. My 6 year old has taken many already on my smartphone! Digital cameras are readily available on the market and if you want to look for other alternatives you can draw on the community's e-waste problem and ask them for donations of unused cameras and mobile phones.
So I stand along with other scholars such as Simon and Nemeth (2012) in recommending having a digital camera of some sort in your list of ICT resources and tools at your centre.
What are then developmentally appropriate approaches to using technology in preschool activities involving digital cameras?
Logic and Reasoning:
Create games that encourage children to match 3D items to their corresponding photographs and as they progress, challenge them by letting them detect connections between things that don't exactly look exactly alike or are not present.
Thinking and learning:
Allow the children to create their own learning books with photos they have taken and words that they choose to describe something that they think is interesting and important. Such books make great topics for discussion and if done correctly, can be transferred via the computer to the Interactive Whiteboard for all to see.