By Michael Hilkemeijer
Recent global events have made it difficult for many Early Childhood Educators in preschool, kindergarten, and early Primary classrooms to find accredited professional development workshops.
Online training workshops for teachers may seem to be a good alternative since the government has cancelled all large gatherings of more than 500. Some teachers may also be more hesitant to join face-to-face workshops.
If you are worried about your CPD hours this year due to restrictions, the following online training for early childhood educators may be the answer you are seeking.
With ongoing support for your CPD, the online training for early childhood educators provides not only monthly articles that builds on your capacity as an early childhood educator with practical and immediately actionable examples on how you can harness the potential of technology in early childhood education and care.
Now, with the addition of a new mini-course that provides you further expertise in child observation in early childhood that ensures that you able to make clear judgements about children's technology literacy.
In the past few months, I have been compiling early childhood teacher resources that continue to build value for you and your colleagues. Here is what there is in this particular online training for early childhood educators today:

Altogether, there are more than 10 teaching resources for early childhood teachers, however, there's too many fit all on here. Get them all free in this online training for early childhood educators.
HARNESS THE POTENTIAL OF TECHNOLOGY IN EARLY CHILDHOOD EDUCATION
Build on young children's ICT home experiences through the effective integration of technology in the preschool classroom, kindergarten classroom early primary classroom with evidence-based ICT teaching strategies in early childhood that is proven to develop child ICT capability and ICT literacy.
Transform your learning environment and maximise the use of ICT in your early childhood education centre.
TECHNOLOGY OBSERVATION IN EARLY CHILDHOOD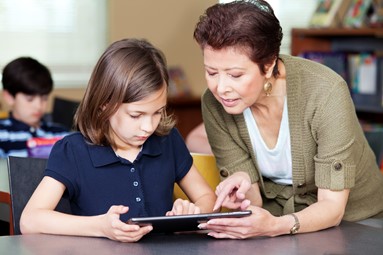 Exploit your expertise in child observation strategies by understanding and practicing formative assessment techniques that enable you to connect the EYLF to the Australian Curriculum. If you find it difficult to make judgements about the conceptual and procedural technological knowledge of a child due to limited knowledge this workshop is for you. Go beyond making comments about whether or not a child completed technological tasks in transition statements today.
We deliver NESA and TQI accredited online training for Early Childhood Educators that ensures that you get teacher quality content. High impact teaching strategies in early childhood that will help you achieve your goals in early childhood education and care and build the foundation for proficient users in ICT – ICT capable children ready for an online and digital world.
Join our accredited online training for early childhood educators now. Click the button below to get started today.