We are proud to inform you that we have just launched our online classes for teachers continuing education in Early Childhood and Primary with a new course platform known as Thinkific.
This platform comes with loads of great features and tools for online students that provide interactivity, collaboration, and personal learning.
Each of our online classes for teachers continuing education is not only cost-effective, but it is also accredited by two governing organisations in Australia – NSW Education Standards Authority (NESA) and Teacher Quality Institute (TQI for the Australian Capital Territory).
This means that when you join our online classes as a teacher, you can be assured of teacher quality content. We make sure that you are delivered practical and immediately actionable advice on teaching strategies in early childhood and teaching strategies for primary school teachers who desire to build on a child's home use of ICT/technology and develop their ICT capability or what others prefer to call it as 'technology literacy'.
The aim of each course is to support the learning of subject context in early childhood education and primary lessons whilst developing student ICT capability.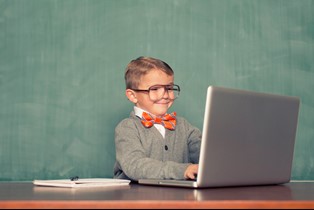 What are the benefits of online pd for teachers?
Nowadays, the world is much different to what is was a year ago with the emergence of a global pandemic. Many governments have banned mass gatherings in a hope to stem the flow of infections and this has meant online classes for teachers continuing education will most likely become the norm for many people.
Online classes allows you to complete your hours on your schedule. It is also less expensive as there is no additional cost for travel and accommodation. Participants will not have to pay for venue expenses too set up by the facilitator.
Such professional development opportunities will allow many people around the world to collaborate online during this Covid-19 crisis, and this enables you the opportunity to share your thoughts and reflections on the theory learned globally.
Our online classes for teachers seeking online workshops will also gain you the expertise whenever and wherever you want. You will also be able to revisit parts to refresh your knowledge and skills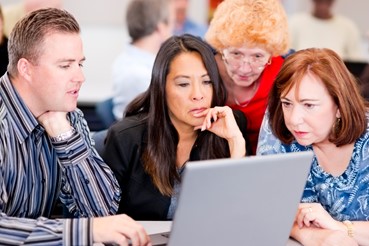 Online Continuing Education Workshops
We have a range of online classes for teachers continuing education in the following areas:
ICT Teaching Strategies for Primary School
Formative Assessment Professional Development
Technology in Early Childhood Education
Observation in Early Childhood
Keeping track of student progress
ICT Leadership in Primary Education.
Ensure that you visit each one to make that you will be receiving the best advice that you are seeking.
You can find our online classes for teachers continuing education in ICT teaching strategies in early childhood and primary at Thinkific. Or simply visit our site by clicking the button below.
We hope that you will join us soon.