Inclusion in early childhood education means increasing the participation of children in the cultures, curriculum and communities of local schools. It concerns being able to support the needs of all children. Having an inclusive environment is essential in offering opportunities for learning for children and you as an early childhood teacher want all children to benefit. The use of ICT in early childhood education is a vital tool that ensures that inclusion actually happens.
As an early childhood teacher, you need to consider a range of factors on learning and development.
READ MORE: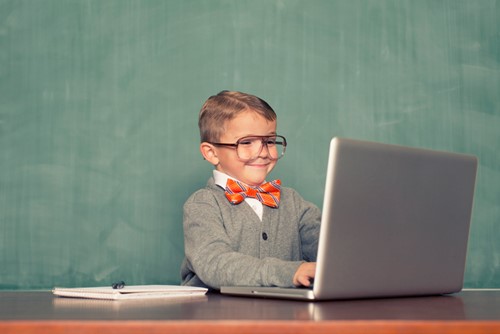 What are the main issues to consider?
Inclusion should form a key part of your planning in the integration of ICT.  However, there are a number of issues which need to be considered when doing so. The issues are concerned with children who have:
Physical disabilities;
Cognitive and learning disabilities;
Visual and hearing impairment;
Specific learning disabilities;
Emotional and behavioural difficulties;
Speech and language difficulties.
Physical disabilities
Children with this disability would want to use the computer the same way others are using it and for exactly the same range of tasks. You will need to assist children to do so by using specialised input devices.
These would include keyboards that can have key guards, sticky keys or even smaller keyboards as it involves less overall movement. Pointing devices such as rollerballs and joysticks along with switches that can be fixed to wheelchairs.
Cognitive and learning disabilities
Both content-free and framework programs can be used for these children as much of the software used for this type of learning difficulty is also by other children in a similar classroom situation.
Set appropriate contexts suitable for the age of the children.
Visual and hearing impairments
It is important that you ensure that the screen display is as clear as possible.
Make sure that light does not glare on the screen and that colours have a contrast between the text and the background.
Check to be certain that clear fonts are used and that the default font size is fairly large.
Labels may be used for keys to assist with vision by making the letters as large as possible. Touch screens can also be used to allow ease of access.
Signing programs and programs that create links between words and pictograms is a good option for hearing impaired children. Don't forget the power of video conferencing too!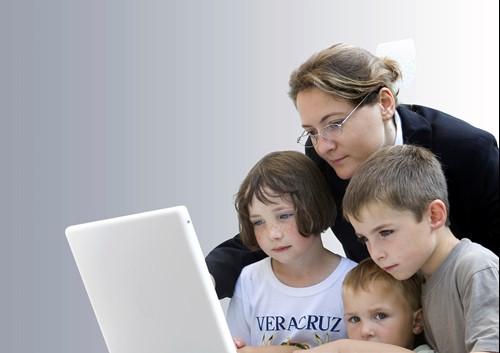 Specific learning abilities
This is particularly related to dyslexia, writing and maybe even mathematics.
Much of the strategies mentioned above can be used but you can also use the 'spell checker'.
Screen-based spell checkers in word processors are very easy to use but you need to ensure that you disable the option of adding words to your own custom dictionary to make it effective.
The feature of Autocorrect in word processors needs to be managed as there is a danger of children typing in the letters in an incorrect order and the computer automatically making it right. This will not motivate children to spell correctly.
Speech and language
These children will need to undertake activities that will develop their language and by using appropriate input devices they can then use software that will respond in a visual way if a sentence is produced in grammatically correct way.
They can also use multimedia authoring programs after they have recorded they own speech and this will allow them to increase their self-esteem.
Emotional and behavioural
One of the best strategies that you can use is to involve these children with a positive and rewarding ICT activity. Computers are great for this kind of activity as they are very motivating.
They are non-threatening and children can interact with them solely by themselves without intervention or judgement.
The quality of the finished product is very important for these children so strategies should be in place that will support them in achieving this.
Technology in Early Childhood Education Online Course
Completing this course will contribute to 5 hours of PD addressing 2.6.2, 4.5.2 and 5.1.2 of Australian Professional Standards for Teachers towards maintaining Proficient teacher accreditation in NSW, Vic, QLD and ACT.
Course Cost $200