It is important these days as an early childhood teacher, whether you are in preschool, kindergarten or early years primary classes, and that you do understand early childhood pedagogy in ICT.
According to the Statement on Young Children and Digital Technologies, this type of early childhood pedagogy can also be referred to as digital pedagogy. By applying digital pedagogy you will have enhanced your Technological Pedagogical Content Knowledge (TPACK).
LEARN ALSO ABOUT:
Technology and Inquiry-based learning in early childhood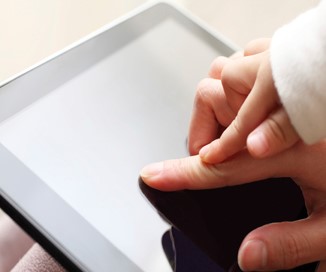 Examples of ICT Pedagogical Practices in Early Childhood Education
At the ground level, quality decision making in relation to the use of technology in early childhood education. Some examples include the following:
Deciding not to use digital technology for learning – it is important that young children experience both indoor and outdoor experiences without digital technologies.
Deciding to use digital technologies – mostly as a result of deciding that they would be most appropriate in helping children to communicate and develop their ideas, access information or to develop an inquiry based project.
Deciding how much screen time - sitting with screens is part of children's daily sedentary time, a short period of supervised digital technology use (such as viewing digital media or playing with an app) can be a  pedagogical decision (Statement of Young Children and Digital Technologies, 2018).
The key pedagogical approach you make involves you answering the question:
"Will integrating particular ICT enhance the teaching and learning experience?"
However, the answer to this can only come when you:
Used formative assessment strategies to determine the ICT capabilities of the children in your class and;
Assessed the available ICT tools and resources in the learning environment.
It is important that you decide if there is a need for pedagogical change that would enhance the learning experiences for the young children. Effective early childhood pedagogy in ICT is not about simply adding technology to the existing teaching and content domain.
The common practice indicated by research of teachers just projecting content onto the interactive whiteboard is not considered to be effective.
Why? Nothing really has changed!
In contrast, the IWB has significant potential to enhance teaching and learning if harnessed by the teacher correctly. This is what is known as pedagogical adaption. It is in essence what makes up your Technological Pedagogical Content Knowledge – when you effectively understand how to incorporate ICT into your pedagogical knowledge and content knowledge.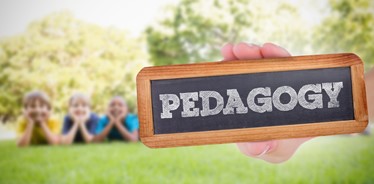 Early childhood pedagogy in ICT should begin before each child enters your learning environment for the first time. It is your proactive decision to team up with parents and/carers to find out what the child uses ICT for at home in order to obtain crucial information relating to their ICT capability.
This is such an important step in your planning for learning progression in ICT capability. From this, you can build on home experiences.
Technological developments in education occurs all the time and so don't be caught off-guard when you have the chance to try these out. You may need to be innovative in your pedagogical practices at times. 
ICT pedagogy in early childhood is about supporting digital play in the early years learning environment. It captures the special characteristics of how teachers use digital technologies for play, learning and development.
I encourage you to deepen your Technological Pedagogical Content Knowledge as a Preschool teacher, Kindergarten teacher, or an Early Years Primary teacher.