By Michael Hilkemeijer
Watch the video or read the script.
The range of technology for early childhood education available is vast.
So it pays to make the right choices when in your planning selecting to meaningful ICT tools for early childhood education.
However, there are two dimensions to what is meant as meaningful when it comes to integrating ICT in learning environments.
The first one is quite significant and refers to the ICT tools and resources being Developmentally Appropriate.
For an ICT tool to be meaningful in Early Childhood, it must then:
Be educational.
Encourage collaboration.
Support integration.
Support play.
Leave the child in control.
Be transparent and intuitive.
Avoid violence or stereotyping.
Support the development of awareness of health and safety issues.
Support parents' involvement.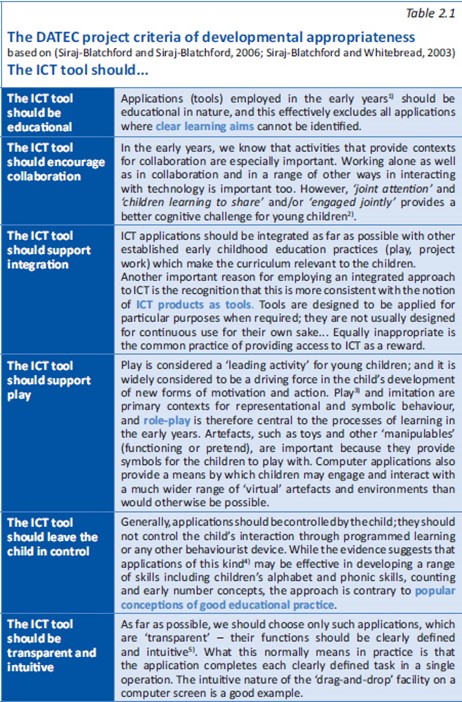 The DATEC project criteria of developmental appropriateness based on (Siraj-Blatchford and Siraj-Blatchford, 2006; Siraj-Blatchford and Whitebread, 2003)


The second part of this is that after you have chosen the ICT tool which has met these criteria, they don't become truly meaningful until they are supported by evidence based High Impact Teaching Strategies.
This is where your role as a facilitator of ICT capability becomes important.
In 2010, UNESCO highlighted how vital it is for early childhood teachers to develop ICT capability in their centres and schools.
And I doubt that this has changed very much.
Research shows that just exposure to ICT tools and resources in the classroom is not sufficient today in order to develop ICT capabilities.
You must first use formative assessment measures such as being able to optimise your expertise in observation of children when they use ICT.
This can be in role playing, in planned learning or unplanned learning.
You must also consider your own capabilities in ICT as the level of this will impact that of children in your care.
It will be important for you to understand how progression occurs in ICT capability and how you can facilitate it.
You mustn't also forget the role that ICT or technology plays in STEM.
What are the best practices for this?
And what about literacy and numeracy? What is the role of ICT in this? Why are Integrated Learning systems not appropriate for this task?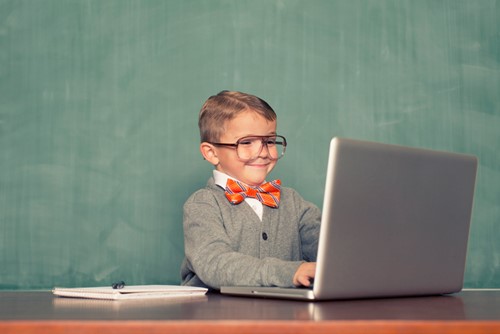 So when we talk about meaningful ICT resources for early childhood education, you need to remember that it has two parts:
First and foremost, that it is developmentally appropriate. It has to meet the criteria.
Secondly, that unless you have knowledge of and support the ICT tools and resources with evidence based teaching strategies for early childhood, they become meaningless in the learning environment.
You need to always keep in mind that just having them in the learning environment to expose children to them superficially, will not develop their ICT capability.
That's my take on what meaningful ICT resources is all about.
Wherever you are going and make an impact on learning today.