From June 22, teachers in Victoria will be under reimposed restrictions in Victoria as a result of the new cases arising in the state.
While their counterparts in other states are beginning to enjoy the pleasure of life outside of lockdown, for another month teachers in Victoria will not be going anywhere!
This poses more problems for them as teachers in Victoria are required to maintain 20 hours of CPD per year. However, being in lockdown for another month means professional development for teachers in Victoria may be limited unless they join online professional learning communities for teachers such as online workshops.
The Australian Professional Standards for Teachers has allows accredited PD providers to align online workshops to the standards set ensuring that you will receive teacher quality professional development.
With no teacher conferences occurring due to the pandemic increasing cases still in Victoria, if you are a teacher in Victoria, it essential that you maintain your 20 hours of CPD for the year by exploring online options.
Another month of restrictions means also no face-to-face workshops.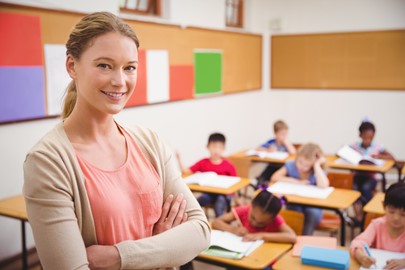 Online Workshop Opportunity for Teachers in Victoria
In the Victorian Curriculum, ICT capability is recognised as a capability along with literacy and numeracy. They are "specifically embedded in the content descriptions of Mathematics, Media Arts, Geography, English and Digital Technologies or schools have the flexibility to determine how these skills will be used in their teaching and learning programs for other curriculum areas" (Victorian Curriculum – Capabilities, 2020).
Teachers in Victoria are required to report on student learning progress in ICT capability.
Online professional development for teachers in Victoria which focuses on delivering practical and immediately actionable advice on how you can achieve this enables you to think like the experts in relation to embedding formative assessment in early childhood and formative assessment in primary school.
Teachers in Victoria such as you can gain the expertise you need in an increasingly online and digital world to develop and assess student ICT capability.
Key teacher takeaways include formative assessment strategies in Primary School such as:
Understanding what ICT capability is ….it is more than just teaching ICT skills!
Determining the principles of assessment in ICT capability.
Recognising learning progression in ICT capability;
Embedding effective methods of recording student progress in ICT capability;
Maintaining student records in ICT capability;
Planning for learning progression;
Using assessment effectively;
Assessing ICT capability across the curriculum.
Completing this formative assessment professional development will contribute to 5 hours of PD addressing 2.6.2 and 5.1.2 of Australian Professional Standards for Teachers towards maintaining Proficient Teacher Accreditation in Victoria.
If you also teach in early childhood, you can add another 5 hours of PD by joining colleagues in this online PD for early childhood teachers.
It looks at providing you with the expertise you need to not only report on child progress in ICT capability through formative assessment strategies in early childhood but also provide you practical and immediately actionable teaching strategies in early childhood settings such as in preschool and kindergarten.
With half the school year gone for teachers in Victoria, it is imperative that if you are concerned about maintaining your 20 hrs of CPD this year, that you explore our online professional development for teachers in Victoria.
We can provide you with over 15 hours of teacher professional development online that focuses on the teaching and assessment of the capability of ICT in the Victorian Curriculum today.
All online workshops are self-paced and are cost-effective being under $100.
Professional development for teachers in Victoria during lockdown as a result of the rising Covid-19 cases in Victoria need not be a concern for you anymore.