One of the many issues teacher-librarians face today can be summed up in the question – how do you scaffold the use of Web 2.0 and other technologies so that learning outcomes are achieved (Ryan, 2009)? Web 2.0 refers ICT tools such as blogs, wikis and audacity. These are three web 2.0 tools which I recommend for the everyday classroom. You might have already used them to some extent in the classroom or school library. Or you may be like the majority of teacher-librarians who rarely use it because of a lack of confidence. That's okay! New web 2.0 emerges all the time so it is understandable. There is no way that anyone would know everything about them.
Does this sound like you?
In relation to scaffolding though, that's a tough problem. Let me tell you what Kylie did when she ran into the same issue earlier this year. She enrolled in our accredited leadership course in ICT which included teaching strategies specifically for using any form of ICT such as web 2.0 that gives students full control and has a high level of decision-making. The course is a self-paced course developed to provide people like yourself the expertise you need to fulfil one of your main responsibilities – that is, ensuring that effective ICT integration is taken place in student learning throughout the curriculum.
Kylie's workplace in Sydney was a typical school library with a range of books and resources. It had a number of computers situated around the room and recently, the school had introduced an iPad program. Students would come for English lessons that would normally involve them reading or listening to a book and then writing a review on the computers using a basic word processor. Like her colleagues she had heard about blogging, but was unsure how to use it in the learning areas. Her past attempts to venture into untrodden ICT territory had failed as it was evident with the lack of learning being demonstrated. She needed to provide the students and demonstrate to her colleagues as the leader in ICT integration at her school, how they can provide support and scaffolding when using technology.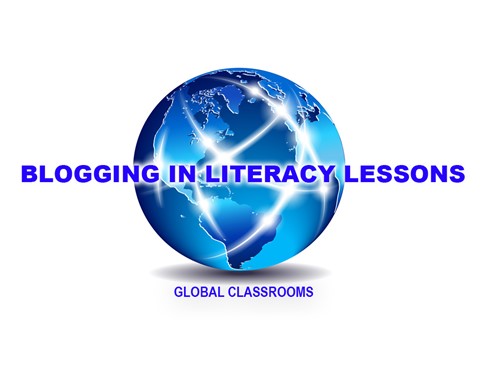 In the leadership course, Kylie began to learn all about teaching and learning in ICT. So she decided to find a way to support blogging in the curriculum by using effective scaffolding along with stimulating student learning. She decided to trial the strategies learnt in the upcoming Year 5 English lesson in the library.
On the day of the lesson, she decided that she would begin by having a whole class discussion. Here she would be able to help students understand the task by clarifying her expectations and get them focused on what they were going to do. She also questioned the students on how they might go about it and had identified in her planning when it would be best for the students to approach her. As this was an English lesson, she combined the ICT and English issues in their discussion and questioning of the class.
To ensure that students understood how to use the ICT resource, she provided an information sheet to assist in the use of the blogging software. This was also discussed and demonstrated by using a whole class discussion at the beginning of the lesson. Students' understanding of the discussion was tested by her asking a series of structured leading questions about blogging and the activity which was to write a book review on the blogs.
By leaving a gap to between the students' abilities and the requirements of the problem situation, Kylie was able to reduce this learning gap for the students later on by structuring the task so that they were able to bridge the gap with effort.
Kylie decided that the best way to get the students into the rhythm of blogging for the book review was to get the students to use the computer immediately after they had finished reading their books to draft ideas and then develop them on screen. She made the reasons clear to the students about these expectations through questioning and discussions with the whole class at first and then later in small group discussions.
Classroom management throughout this activity was maintained as she systematically moved around the room monitoring what the students were doing and intervening when requested or when she noticed students pursuing an inefficient strategy. When needed, she drew their attention to issues with their blogging through focusing questions, rather than taking over the mouse and keyboard.
What I have since come to realise is just how much of an impact on a lesson with technology like Web 2.0 can have when being supported with effective scaffolding. Students use ICT a lot in the classrooms to help them achieve the learning outcomes set by their teachers. However, it can be far too easy at times to think that they are working constructively when in fact they are not. The ICT teaching strategies Kylie implemented in the blogging lesson:
Ensured that the students understood the English and the ICT learning needs;
Made effective use of the blogging software;
Developed their literacy skills effectively;
Provided evidence that when Web 2.0 is supported in the classroom with ICT can help achieve the subject learning outcomes.
And that's why I think you should enrol in our NESA accredited online PD in ICT leadership where you will learn how to improve your leadership skills in ICT and harness more ICT teaching strategies to ensure that you fulfil your responsibility in maintaining effective ICT integration in student learning across the curriculum at your school.
You will learn how to ensure effective ICT integration occurs in student learning throughout the school by generating a strategic plan of action and empowering colleagues with pedagogies that will improve the school's performance and perceived culture in classroom practices.
Completing this course will contribute to 7 hours of NESA registered PD addressing 2.6.3 and 3.4.3 of Australian Professional Standards for Teachers towards maintaining Highly Accomplished teacher accreditation in NSW and Victoria.