Did you know that Australian teachers have a heavier workload than their colleagues overseas?
You probably work more than 46 hours a week and yet you also have fewer PD days than they do too.
This could be one of the reasons why so many of your colleagues turn to online courses. Another reason could also be the lack of face-to-face professional development.
However, there are many other benefits for teachers when it comes to online professional development.
Here are a few to consider.
Self-paced online courses
Online courses that have this option allows you to maximise the potential of your learning style within the classroom. You can learn anytime, anywhere and anyplace as technology becomes bigger part of our lives. It means that you can learn at your own home in the time you want to. You can't beat that!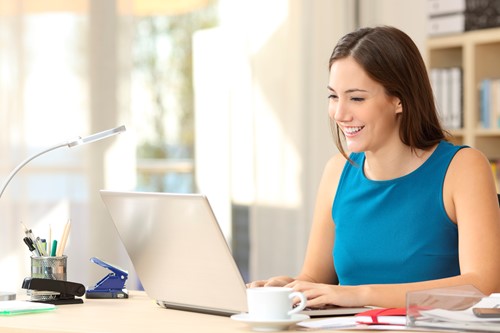 Flexibility
Self-paced online courses comes with the added bonus of allowing you to study with flexible hours. As teachers, this is something we all need.

Save time
As a teacher, you probably already know just how little time you have. It is one of our precious commodities as an educator. Online courses will do this for you by cutting down time on any travel that is required and typical for a face-to-face teacher workshop.
Application of theory
For you as an in-class teacher, this would be one of the main benefits for you as online courses enables you to embrace real-world educational theories. Imagine yourself learning new educational theories the night before and then practicing them in your classroom the day after. Furthermore, good online professional development for teachers allows you to reflect on your professional learning in the classroom so you can return when you want to share your experiences with fellow students and reflect on the process itself.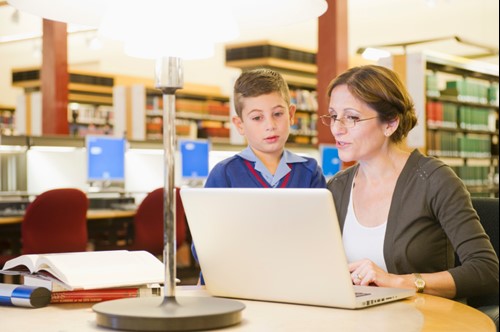 Practicality
While working in Australia as a teacher may bring you an increased workload, online courses has practical benefits such as time-based efforts and workload reduction.
Access to course content
Provided that you have the Internet at your own home, and most of us teachers do, you can learn on a constant basis.
So next time, you think that is not the time to do online PD, think again! Online courses can help you focus on pedagogical functionality and empower your students beyond your expectations.
Teach Literacy-ICT Integration Effectively Today
Teach Literacy-ICT Integration Effectively Today is a TQI accredited online course where participants will receive a certificate of completion at the end of the course. It is designed to provide K-6 or P-6 teachers with the strategies and the skills to full optimise the new literacies brought on by the new technologies that continues to emerge in society.
The accredited online professional development focuses on helping teachers in primary education teach two specific general capabilities or 21st century skills in the English learning area – literacy and ICT capability.
The program comprises of 3 components:
Online coursework
The online course provides you evidence-based literacy-ICT teaching strategies and promotes learning in technology integration strategies in literacy lessons. Course material is aligned with Australian and Victorian Curriculum in addition to including links to the NSW English Syllabus.
Field work
A major of your professional learning in the course will involve you going out and practicing the educational theories in your classroom. As the course is self-paced, it will allow you to apply the practical and immediately actionable advice on the teaching strategies enclosed.
Collaborative work
As a student in the literacy online PD, you will have the chance to collaborate your work and reflect with other students in the same cohort. You can also share your comments and like various pages too.
Completing the course will contribute to 5 hours of TQI registered PD addressing 2.5.2, 2.6.2 and 3.4.2 of Australian Professional Standards for Teachers towards maintaining Proficient teacher accreditation in the ACT and Victoria.
Cost: $150 individuals; $100 for groups (5 or more); Returning student $120.