Supporting early childhood teachers in their plans for use of technology in early childhood learning environments is essential as their knowledge and skills have a profound influence on children's learning and development.
Researchers say, that developing and supporting early childhood teachers' ICT capability forms a big part in the learning and development of children's ICT capability.
Before this occurs, many early childhood teachers and centres need to overcome many hurdles in the use of technology.
In this article, I am going to list these and offer you suggestions as to how to achieve this.
Firstly, what are the common hurdles being faced.
According to the Rand Organisation these include:
Improper access to devices, software and the internet
Uncertainty about standards
Unfavourable attitudes about technology use and young children
A lack of time to ensure successful integration into classroom activities
A lack of training on appropriate, purposeful technology use with young children
Rapid technology development trends, and a lack of communication between developers and teachers
Let's go through each of these in detail.
Take some notes from each one so that you can take them back with you to your learning environment.
Improper access to devices
Who said that you need to have all the latest developments in technology?
You know…..technology is rapidly developing you will never have access to all of them.
And even if this is a funds issue for you, there are ways to get around them.
Here is what you need to do:
Ask the community for their working and/non working technologies – the rapid development of technology works in your favour here.
People are continuing buying new technologies that they don't know what to do with their old ones or are recycling it.
By asking them for donations of unused technologies such as mobile phones, laptops and computers or even old cash registers….you will not only be doing them a favour, but will be saving yourself money.
And remember that it doesn't have to be working technology too.
Another easy way to jump this hurdle is to get the children to make their own.
Why not go for a local walk and get the children to observe and talk about the different technologies which they see.
You may want to have a pre-walk whole class discussion about this before.
Then follow it up afterwards with another whole class discussion.
Children will get so much more value out of doing this, than playing with actual technology because they made it themselves, they invested their time and effort into it, and this makes them appreciate it a lot more.
Uncertainty about the standards of technology used
When considering the standards for technology use in early childhood education, it is all about the appropriateness of the technology.
There are 8 principles to do with developmentally appropriate technology which you need to adhere to.
The first being that all applications need to be educational.
Stick to these principles developed by researchers such as John Siraj-Blatchford, and ensure that you understand and carry them out.
Unfavourable attitudes about the use of technology in Early Childhood Education
Lack of knowledge about something is the number one course of most fears with people.
The best way change attitudes about using technology, is to be educated about them.
Invest some time into effective professional development for early childhood teachers and learn what it takes to make change happen.
If this is not you, then it is a good idea to become an advocate of technology use in early childhood education and provide information sessions for your colleagues to learn what you already know.
Spread the word around that technology in early childhood education is here to stay!
A Lack of time for to ensure successful integration
Time is a teacher's worst enemy in any domain whether it may be early childhood, primary or secondary.
It is pretty much a given.
The problem with this statement is that it reflects the attitude that the use of technology in the learning environment is an add- on rather than a part of the curriculum.
Through effective curriculum planning in early childhood education you should be able to overcome this barrier and allow time to check if progress in learning has been made.
For me, this is what meant by successful integration of technology.
You can use technology for literacy learning, for role play and for creativity so easily.
The term successful integration should refer to how much learning in capabilities has been made by the children.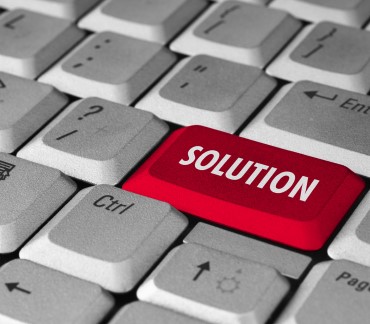 A Lack of training
Do you remember how I said that time is a teacher's worst enemy?
It also has an impact on training needs.
However, there is also a way to jump this one too.
If you are worried that you are not getting training on new technologies…..then don't be.
Because if time is something that you don't have a lot of, here is the equation which you need to know.
The rate of technological development is so fast that no one can keep up with it regardless of what industry you work in.
This means you constantly need time to research for them.
You need time to learn about them…
You need time to be trained in them…
You need time to practice them…
You need time to reflect on its use….
And you need to evaluate its use.
So don't worry about learning new technologies.
There is another reason and I will explain that next.
To add to this, you can also save time by enrolling in early childhood education professional development.
The best ones are online as they are self-paced and you this means that you practice the theories that you learnt the night before on the day as you go.
Then you come back and reflect on them in the course and share your experiences with your fellow colleagues who enrolled with you.
Face-to-face workshops are good, but they do take up time and extra cost especially if travel is involved.
Rapid technology trends
Going on from I said earlier, don't worry if you can't keep up.
The use of technology in early childhood education is about the effective integration of the here and now of the available technologies and not about the next big technological development to come around which you will think will solve your problems.
A few things which you need to remember is that firstly, many think that this is the case.
However, it isn't and the best ICT tools for children are the ones that may already have and use yourself.
That's right…they are the software and hardware that many adults use in their jobs.
Why is this a way to start?
Because if children are to learn and progress in ICT capabilities, then it has to be the very same that you and I use.
Which is why using the same software and hardware counts more than any new development.
It is cheaper, of a generic nature, you may already have it available and most of you might know enough about it.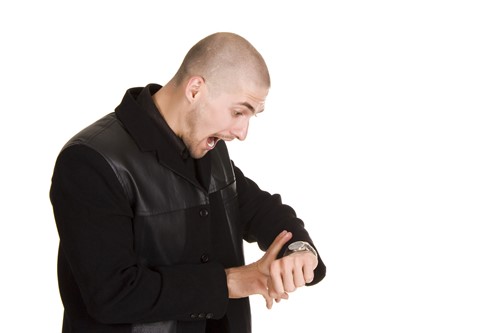 What did I say about time?
If you know it already, the only thing that it will cost you is your imagination.
You need to imagine the potential of the technology in early childhood education for context in which it will be taught.
That is what integrating technology is all about.
Conclusion
Many teachers and not just early childhood teachers do feel pressure to integrate technology in the classroom.
The key to the successful integration of technology is strategic planning in early childhood education.
If you have the will to integrate technology effectively, then you will find a way to overcome any hurdles that may arise.
Don't let pressure get to you and cave in to get the next piece of software for your children.
First, learn to optimise what you already have, evaluate its use and effectiveness for learning progression.
And you will make an impact on children's learning with technology in early childhood education.