Early childhood pedagogy in ICT is one of the many educational paths for early childhood teachers towards their professional development goals in integrating ICT (UNESCO, 2010).
It plays a crucial role in enabling early childhood teachers to support the development of ICT capability and ICT literacy in the Early Childhood Education and Care sector.
What is pedagogy in early childhood with ICT?
In an early article, I outlined it is about ensuring that you embed technological activities that develop ICT capability in early childhood education and care activities.
ICT pedagogical practices in childcare, preschool and kindergarten can build on a child's prior capabilities in ICT.
Like many children today begin their education in early childhood with already some degree of capability in ICT, it is imperative that early childhood teachers take advantage of this and plan to build on children's home experiences with ICT in order to ensure learning progression in early childhood towards ICT capability and ICT literacy in children.
On top of this, UNESCO (2010) quoted this statement in relation to a key goal for any person planning to improve their capacity as an early childhood teacher:
"…new technologies require new teacher roles, new pedagogies….The successful integration of ICT into the classroom will depend on the ability of teachers to structure the learning environment in non-traditional ways, to merge new technology with new pedagogy."
ICT use at home is an important factor for early childhood teacher to consider in their planning for the integration of ICT in the early childhood setting. Children grow up in technologically rich environments. So it is vital that you understand children's home experiences of technology so that you can begin to build up a picture of the experiences they bring with them. 
This is the first part of the digital pedagogy in early childhood which we deliver to you in our accredited online workshop for kindergarten teachers.
Embedding formative assessment in early childhood – focusing on monitoring, documenting, and observing capabilities in ICT.
Selecting developmentally appropriate ICT tools – based on the key guidelines you learn the best ICT tools in early childhood education that will encompass the development of ICT capability and ICT literacy.
Employ evidence based teaching strategies with technology – in support of your selection of ICT tools you learn to provide the right scaffold and affordances for children in early childhood education and care.
Understand health and safety issues with ICT in early childhood education – this is a vital part of a child's understanding of the use of ICT in their lives.
Perceive the role that ICT has in STEM in early childhood education.
Early childhood pedagogies like these are essential in the 21st century learning environment.
This online workshop will provide you with the kindergarten pedagogy you need to optimise technology in kindergarten. Join colleagues now.
ICT pedagogy in early childhood education and care is vital for the digital economy of today to have proficient users of ICT. The development of ICT capability and ICT literacy at this stage of education will be one of society's pillars in education as technological developments continue to emerge and engage our children.
To learn more about this online workshop for kindergarten teachers and their counterparts in other areas of early childhood education and care, click the below button now.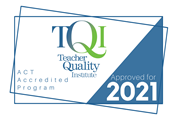 Learn about digital pedagogy in early childhood education today.
Completing this online workshop in early childhood education pedagogy in ICT will contribute to 5 hours of NESA and TQI registered PD addressing 2.6.2, 4.5.2, and 5.1.2 of Australian Professional Standards for Teachers towards maintaining Proficient Teacher Accreditation in NSW, Vic, ACT, and QLD.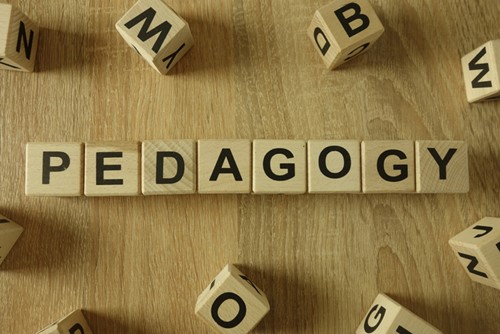 Three Definitions of Pedagogy in Early childhood
There are a few definitions of early childhood pedagogy, here are just a few of them for your reference:
"Pedagogy is an encompassing term concerned with what a teacher does to influence learning in others. As the importance of high quality early childhood education and care services for children has become more clearly understood, so has the teacher/educator's role in the provision of these services. This demands a clear understanding of the meaning of 'pedagogy' and how it plays out in individual educators and services."
"Pedagogy relates to the "how", or practice of educating. It refers to, "that set of instructional techniques and strategies which enable learning to take place and provide
opportunities for the acquisition of knowledge, skills, attitudes and dispositions within a particular social and material context. It refers to the interactive process between teacher and learner and to the learning environment" (Siraj-Blatchford et al. 2002). It concerns the "how" of adult and child interaction, whilst recognising that how children learn and develop at this stage is not just subject to what is intended to be taught, but it is also of particular importance how it is facilitated."
"Educators can promote children's learning in excellent ways at any time, not just at 'special' times. Pedagogy takes many forms and includes the following, as well as other practices:
• identify and build on interests
• introduce new possibilities
• encourage
• challenge
• make easier
• demonstrate and model (for example, persevering, trying different ways, not being devastated by failure)
• make suggestions
• mediate conflicts
• show warmth and affection
• have conversations and ask open-ended questions
• show interest and valuing – acknowledge effort
• set up engaging environments
• select and offer materials that invite play
• instruct directly
• observe and reflect
• work (and play) alongside
No matter what perspective you believe, most definitions of early childhood pedagogy emphasise the significance of teachers in early childhood making sound instructional choices in relation to children's learning in order to ensure that all children benefit from the curriculum and are able to engage in learning and development.