Creativity has its own place in early years settings. It is a powerful tool for learning in these learning environments. For young children in the early childhood setting, they discover new or make new connections through being creative. The use of technology in early childhood education can support a child's creativity in many ways.
Creative early learning is important and in the following paragraphs, I will discuss with you not only the best technology to use in the classroom, but teaching strategies in early years learning that will enhance a young child's creativity.
Why technology should be used in the classroom?
Here is why you should use technology in creative early learning today:
Young children enter your centre or school with a degree of ICT literacy and ICT capability – as a teacher, you should build on these home ICT experiences in your planning.
Young children need to learn about the everyday uses of technology in their lives.
Young children need to develop the notion of using ICT as tools for learning.
The use of ICT enhances learning.
The Early Years Learning Framework provides opportunities in the use of technology for learning which the Australian Curriculum builds upon and where teachers develop learning progression.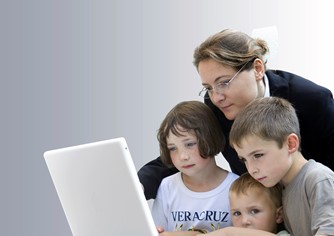 What is the best technology to use in the classroom?
The term 'technology' is a more user-friendly term in the early years setting as opposed to 'ICT' which means Information and Communication Technology.
You need to remember, therefore, that technology in this setting includes far more than just digital technology in early childhood education.
What is the best tech to use then?
First, it must adhere to the DAP principles of using technology in these settings.
Real items of technology that work such as digital cameras;
Real items of technology that no longer work such as old mobile phones;
Toy technologies that simulate the working of real tech such as a toy mobile phone.
Made technologies by the children.
How to use technology in the classroom effectively?
The role of technology in early childhood education has a lot to do with how effectively you plan to help young children learn about technology in their lives and how they can use it as a tool for learning. Creative early learning with technology in the classroom can be accomplished by making instructional decisions that are evidence based.
To use technology in the classroom effectively in the early years settings you have to:
Build on home experiences of technology – this means, ask parents and carers the right questions about what their child does with ICT at home. From this you can plan for learning progression in ICT capability.
Embed formative assessment in early childhood – this works perfectly with your observation expertise as most technology activities are practical. So whether it is during a learning activity or while they are using it in role play, you can observe and document their use of ICT/technology effectively.
Employ evidence based ICT teaching strategies in early childhood – unless you support and scaffold the use of technology in early childhood education correctly, you will be unable to develop their technological literacy and this may lead to foundational support for future learning to be lacking
Practice inclusion with ICT – ensure that all children learn from their technological experiences.
To learn more about how to use technology in the classroom effectively, click here.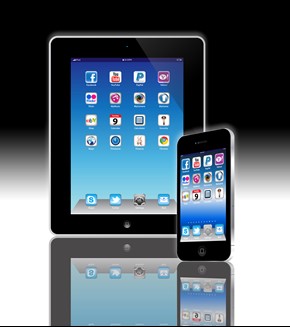 Creative Technology to use in the Classroom
Here is a list of creative ways to use technology in the classroom in early learning settings:
Digital cameras (still and video recording) – take photos of children's creative play or use digital cameras to look closely at natural jobs. Encourage children to reflect on the photos they have taken, sharing the choices they have made.
Programmable toys – use a bee bot to draw a square by attaching a pen to it and programming it to design something.
Art software – make use of basic, generic software such as graphics and drawing programs like MS Paint. Model the use of the software yourself and do something creative like adding to a clown face or to some other copied image.
Webcams- you can encourage children to record the process of an activity as they progress through it.
Smartboards – use these in conjunction with good quality art software. As the children make marks, show them what the range of tools can do.
Overhead projectors – have you thought about using this older technology in early childhood education and care to set up a transparent object next to a lightbox for children to add, rearrange, and create new shapes?
Roleplay toys – you'll find a list of these here, but you can be creative in your provision of everyday tech such as placing defunct mobile phones or toy tech into the pockets or boxes for role plays.
Computers – what about demonstrating the use of the computer to make signs, lists, labels, envelopes, notices etc. Actually you could use all the ideas from above with the computer.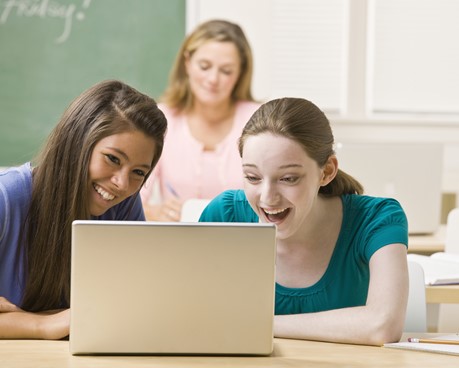 Creative Ways On How To Use Technology In The Classroom
Today, young generations have easy access to the modernization of technology, and at an early age, it is also significant for them to understand that technology is not only for entertainment purposes, but it is something more helpful. Additionally, Technology is the fastest way of gaining reliable knowledge, and that is why incorporating this type of learning strategy in the classroom is relevant in the education system today. Using digital devices is one of the most effective teaching assistants. Therefore, here are some creative ways to use technology in the classroom:
Create Digital Contents. Children are initially visual learners and visual learning develops thinking skills and fundamental abilities, that enable students to enhance and improve their capability to recall facts and retain information. Moreover, visual aids are tools that make learning materials clearer and easier to understand. For instance, using a digital whiteboard allows a resourceful way of offering images, videos, auditory, and other kinesthetic learning opportunities that deliver live multimedia courses.
Engage in the Flipped Classroom Model. Children get tedious easily, especially when it is something that does not excite them, and the use of technology could be a great way of getting their attention and staying focused. In addition, when children enjoy learning, it will be easy for them to register and process details. So, the idea of the flipped classroom model is to make the most out of the classroom time by giving students research assignments beforehand or by just simply pre-recording a video lecture to watch. In this case, students already have background knowledge of what is going to be discussed in the flipped classroom. This will allow teachers to utilize the lesson time by doing discussion, debate, questions, and guided activities.
Consider Taking Formal Assessments Online. Technology makes our life easier and online multimedia courses are one of the creative ways to use technology in the classroom that allows teachers to easily track a student's achievement, which is also known to be the automated assessments. There are also tons of tools online that is very convenient in creating lesson plans and personalized software that will help teachers monitor daily activities like, the learning management systems (LMS) or the learning content management systems (LCMS) that gives teachers a convenient way to design and execute quality assessment exercises online.
Establish Multiple Activities Simultaneously. As a teacher, it is challenging to supervise different capacity levels within the classroom and children also express themselves differently. Therefore, every student has their own point of improvement when it comes to academic performance and discovery about themselves, especially their weaknesses and how to cope up with it. Luckily, in the technology era we live in, there are a lot of creative ways to use technology in the classroom that enables teachers to manage online tools to provide different activities to different students by resourcefully using multimedia courses. This works by setting several students in groups with a variety of tasks to be done, accompanied by a teacher when needed.
Technology plays an important role in the effectiveness of education. Therefore, teachers or tutors are expected to utilize in a creative way the use of technology in the classroom in order to deliver a better education system to our young generation.