Welcome to all the Preschool teachers, Kindergarten teachers and Early Year Primary teachers there!
We'd like to introduce you to our TQI and NESA accredited Early Childhood Education Workshops that focuses on delivering the expertise you need in an ever-increasing online and digital world to build on a young child's ICT home experiences and develop their ICT capability through effective early childhood education and care experiences in activities.
How does our training for early childhood educators help you?
How does our training for early childhood educators help you?
Our workshops for kindergarten teachers, preschool teachers and early primary teachers focus on two key educational paths for the early childhood teacher – Pedagogy in ICT and Integrating ICT in ECE information.
Our training for early childhood educators supports your level of ICT capability and builds on your existing knowledge about curriculum and practice by:
Helping you plan and monitor the development of children in using ICT to express themselves, for learning and play;
Exploiting ICT in support of most or all of teaching and developmental goals;
Understanding the role of ICT in modern early childhood education;
Knowing their potential for the personal development of ECE children and for the professional lifelong development of ECE teachers;
Reflecting on plans for future development concerning the ICT in the ECE centre;
Discussing various scenarios of working with ICT and managing the group of children.
Early Childhood Teacher ICT capability is not just about acquiring skills but developing an understanding and judgement about how to appropriately use those ICT techniques.
This training for early childhood educators is essential in order for you to have a well-developed understanding of the role and potential of ICT for supporting young children's ICT learning. This is so that you can make good decisions about the use of ICT with, or by children.
The professional development for early childhood educators includes 2 online workshops for kindergarten teachers, preschool teachers and early primary. 
Accredited Early Childhood Education workshops consist of a full course and a mini-course:
HARNESS THE POTENTIAL OF TECHNOLOGY IN EARLY CHILDHOOD EDUCATION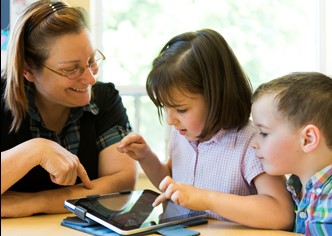 Build on young children's ICT home experiences through the effective integration of technology in the preschool classroom, kindergarten classroom early primary classroom with evidence based ICT teaching strategies in early childhood that is proven to develop child ICT capability and ICT literacy. Transform your learning environment and maximise the use of ICT in your early childhood education centre.
MAXIMISE TECHNOLOGY OBSERVATION IN EARLY CHILDHOOD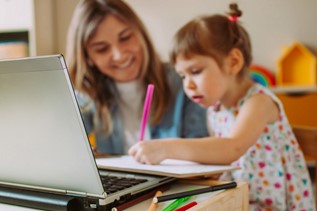 Exploit your expertise in child observation strategies by understanding and practicing formative assessment techniques that enable you to connect the EYLF to the Australian Curriculum. If you find it difficult to make judgements about the conceptual and procedural technological knowledge of a child due to limited knowledge this workshop is for you. Go beyond making comments about whether or not a child completed technological tasks in transition statements today.
These workshops on early learning are endorsed by both NESA and TQI that assures you of teacher quality researched backed theory.
Join our ECE workshops for kindergarten teachers, preschool teachers, and early Primary teachers today.