ICT has great potential to support effective teaching and learning throughout the curriculum. Today, ICT such as the Internet, word processors, digital video and even CD-ROMs has resulted in a profound way in which we learn, work and play.
Effective literacy-technology integration will need to be purpose-driven so to make an impact on student learning.
It will be important for you to understand that the extent to which ICT is used effectively to support the development of literacy in lesson depends on a large extent on your own personal capabilities in ICT and literacy.
Additionally, because ICT is used widely throughout the English/literacy learning area, as also in literacy learning throughout other learning areas, the development of ICT capability can occur at time with careful and thoughtful planning.
9 Teaching Strategies for Literacy-Technology Integration.
Plan for literacy-technology integration
Not only does this help you to set meaningful and purpose-driven ICT activities, but it will lay out a path for learning progression too.
Determine your instructional objectives;
Determine a starting point for students – consider student interests and attitudes along with current literacy and ICT capabilities;
Know what resources are available;
Ensure that students have the support they need – consider the following questions:
What is the educational purpose of the activity – to develop student ICT capability, to support the learning of literacy in the curriculum or both?
Will the students need to be monitored so that you can identify the best times for intervention and the enhancement of ICT skills?
Will the ICT activity provide the students with the experience of using ICT as a tool?
Have you accounted for opportunities within the ICT activity for you to assess the students' ICT capability?
How will the students work – cooperatively or collaboratively?
Consider the best way to introduce new software and techniques to students
The effective use of ICT in activities demands higher order skills and so students need to recognise when the use of ICT might be appropriate for a task. To achieve this, start by discussing what can it do and how it might be achieved. You might want to discuss with them: Where there have seen this software before; how was it used etc.
A good example of how to develop autonomous learners would be to discuss with students the different software available. It doesn't mean to go into great detail but share with them what they are, what they are mostly used for and then go further and explore various key features of them and question students as where and why these features would be used.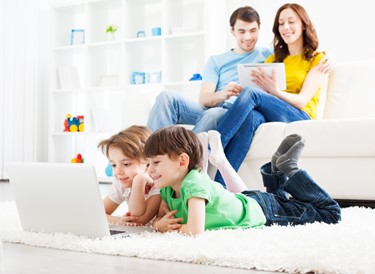 Build on experiences from home
This strategy builds on the previous strategy about determining a starting point. Digital natives such as this generation of students use a computer with increasing confidence and competence in their own homes. For this reason, teachers should build on their ICT experiences in order to gain most from their ICT work at school.
Ensure that:
Student activities are interesting to them;
Activities are structured in such a way to stimulate understanding that may be difficult for them to achieve unaided;
You appreciate the nature of children's ICT work at home;
You provide opportunities both inside and outside of the lesson for children who do not have home access to ICT facilities.
Structure and stimulate activities
To capitalise on home use of ICT ensure that:
You set clear objectives;
Activities are structured; 
You set high expectations of students in terms of ICT use;
You have an appreciation of any problems likely to experienced and have planned strategies to deal with them.
Use the following teaching method:
Whole class briefing on the context of the activity;
Detailed explanation to each group when they were ready to work on the activity;
Careful choice of pairs to work on the computer in turn;
A review of the key points with the group afterwards.
Also it is best to work the whole class or group beforehand to clarify your expectations, focus their attention on the activity, and generate ideas and to conduct the demonstration of ICT techniques. Research (Kennewell et al., 2000) also indicates that it is best to identify to the students when it is the most appropriate to plan their work on paper first so that they had a clear view of what they intended to do.
It highlighted how important learning activities need to be introduced by explanation and questioning of students, and then concluded with further questioning and a reflection activity that clearly summarises what
they had learned.
Use teacher knowledge of student in Instructional Planning in the classroom
Instructional planning reflects teacher knowledge of students and the ways in which they learn most effectively.
Consider doing the following:
Taking into account the student's cognitive, emotional and social growth as you design instruction.
Consider their interests and attitudes.
Developing well-designed classroom activities with ICT.
Communicate with parents to gather the most useful information.
Monitor student work on computers
It is important to monitor student progress on computers for two reasons:
It is common for students to appear to be usefully occupied with the activity when in fact they are working very inefficiently and failing to exploit the potential of ICT;
Because of the richness of the resource, students may divert from the intended task without it being obvious from their behaviour.
(Kennewell et al., 2000, p. 94)
It is essential that they are not given step-by-step tasks so that you as a teacher can let them try out their ideas, and intervene when they fail to make the expected approach. As with ICT techniques, the minimum amount of support should be provided. Structure the activity with questioning, prompting and demonstrating if necessary. Then withdraw the support as soon as possible.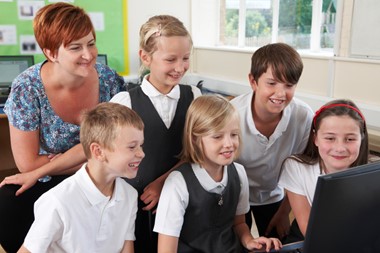 Intervene
Intervening in a student's ICT activity can go a long way towards developing their higher order skills.
Ensure that you:
Use focusing questions in the form of generalisations to help students in the formation of generalisations;
Split the task into stages if it is complex or if you are teaching a low-ability class;
Only explain the next stage when a number of students have completed the current task;
Plan particular points in the lesson when you will stop the class to review what they have done and explain the next stage.
In planning consider –
Planned points to explain or demonstrate something which was not appropriate at the start or perhaps question students about what they are doing;
Unplanned points for when a student has a problem. It would help if you can predict these difficulties;
Intervening to drive the pace of the work forward or even setting more specific targets.
(Kennewell, 2004)
Provide Scaffolding in the classroom
Affordances in relation to ICT basically means the opportunities provided to the student by the technology is support of the task, the social support provided by the teacher or any other adult and also the contextual support provided by the setting in which the activity occurs (Kennewell et al., 2000).
Scaffolding may also be provided by the technology itself in lessons using ICT. However, there must be a gap to bridge between the student's abilities and the requirements of the problem situation if learning is to occur. This gap can be reduced if you add to the affordances of the environment e.g. providing an information sheet to assist in the use of the software or a clear demonstration using the data projector.
Allow time for student reflection on learning
Along with displaying your own enthusiasm towards the use of ICT to help with the development of the students', they also have to articulate their thoughts about the opportunities, processes and strategies which they have experienced. This could be in the form of verbal, written or email and must be interactive.
Students should consolidate their thoughts in the end through reflecting formally on their ICT learning. If we encourage students to reflect on the use of techniques across contexts and situations, they are more likely to generate principles, ideas and strategies that are widely applicable.
In terms of processes, the particular techniques and the sequence are not fully determined by the goal, and the user needs an understanding of both the goal and the tools available in order to make appropriate choices. Sometimes the choice made will not produce the desired effect, and a different technique will be tried. Reflection on this mistake will lead to learning which improves the user's ability to make an appropriate choice in the future.
Concepts are developed through verbalisation of activities and by reflection on experience – particularly experience which is carefully structured. As a teacher it is important that you model the decision making process to students. If you model the techniques of strategic planning by thinking out loud in front of students, you will demonstrate to them the questions that might arise during the process.