In the national curriculum, primary teachers are faced with the task of ensuring learning progression in a student's capabilities in ICT. This can appear quite difficult given that most students are tech-savvy. They use the technology outside your classroom walls quite frequently to communicate with each other and learn about their world.
One can even say that like the people who surround them in their lives, they have fallen trap in having taken the technology for granted. The increasing dominance of technological developments in their lives may have played a key role in this.
The key to breaking free from this technological trap is through the use of research-based teaching strategies with technology. Through our online courses for primary teachers, we have made it a focus of providing teachers these ICT teaching strategies for those teachers who plan on integrating technology into classroom practices.
When integrating technology in classroom activities, your goal as a primary teacher should be to develop student ICT capability that is best achieved when you plan to do so in meaningful and context-driven activities. Students should be focused on using technology as a tool for achieving the learning outcomes that you have set for them.
Here are 3 strategies that you need first when planning on integrating technology in the classroom.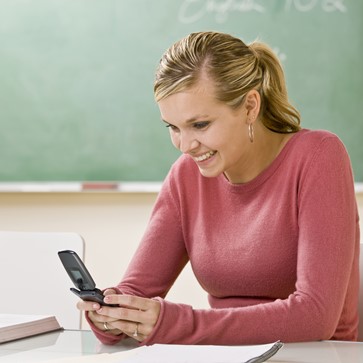 Ensure that the students have full control over the technology
Technology that is subject-specific only partially develops their ICT capability. The technology in the classroom must allow them full control. Content-free and generic software is ideal for this and the best thing about this is that it probably already exists in your classroom. These programs challenge students intellectually and enables them a high degree of decision-making on the part of the students.
Set a pre-lesson
Tech-savvy students enter your classroom with varying degrees of capabilities in ICT so how do you establish a starting point for their learning? By setting a pre-lesson when you monitor and assess their ICT capabilities. From here you are able to plan for progression in the lesson itself.
Embed formative assessment strategies
Throughout the year it will be important that you keep track of student progress with effective records to ensure that learning progression occurs. You can use a class record sheet to monitor the level of capability each individual student has along the way. Formative assessment strategies are ideal when integrating technology into learning as the components of ICT capability are practical and you would want to determine and assess the processes the students use just like you would assess the processes and steps a student would take to complete a book review in their literacy lessons.
If you want to learn about how to use technology in the classroom in primary education, our NESA and TQI accredited online courses for primary teachers can provide you with continual support for your professional learning.
Learn more about our teaching strategies for integrating technology in the primary classroom today.